There are many things we could do around the home to make little improvements, some of which are going to make a big difference when all is said and done. Through it all, however, we need to consider both our budget and the end result. Fortunately, this little DIY project hits on both of those factors perfectly.
One of the issues that many of us would like to correct in our home involves privacy. When it comes to windows, we want to be able to see outside and to let some air in at times, but we don't necessarily want anybody passing by to see through. That is where this awesome DIY alternative comes into play. It gives you beautiful privacy windows on a budget.
The first thing you need to do is to find some scalloped edge lace. You can typically find some at your local craft store or you can order it online. You also need to make up your magic mixture that is comprised of cold water, boiling water and cornstarch.
This little project can be done in under an hour but the results are absolutely amazing. You can see the project below in pictures.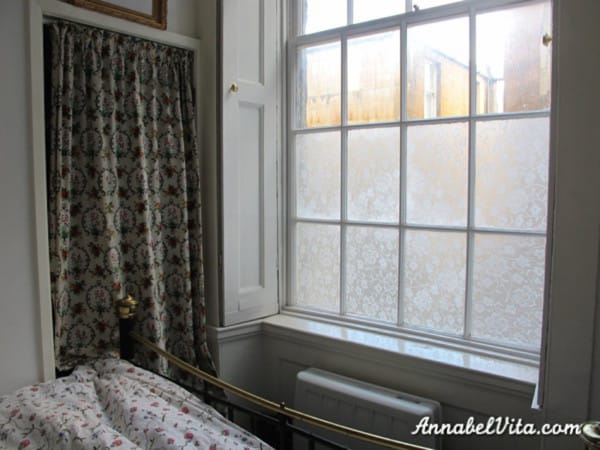 The first step was to paint a layer of "starch jelly" onto the windowpane. You can make the jelly from 2 tablespoons of cornstarch and 2 tablespoons of cold water. Mix it with half a cup of boiling water and you are ready to go.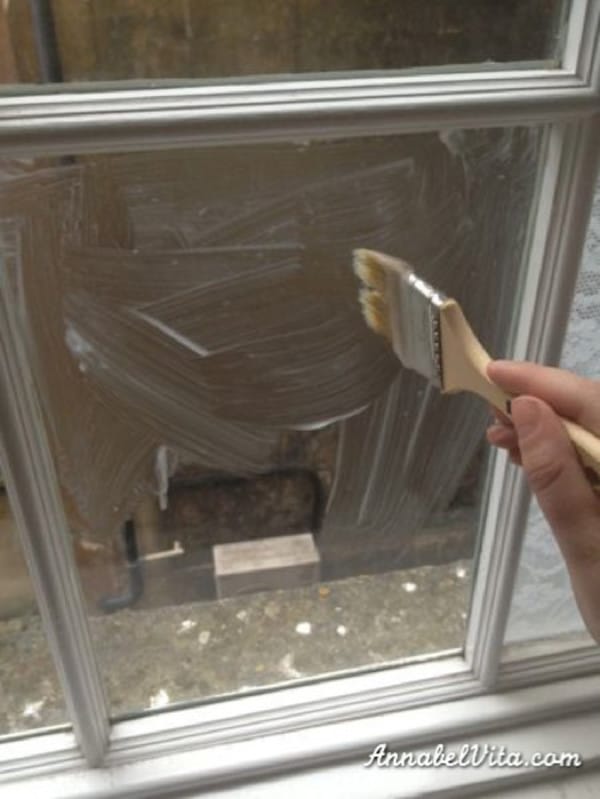 After covering the window with your starch jelly, you can cut out rectangular pieces of lace. Be cautious to avoid creases.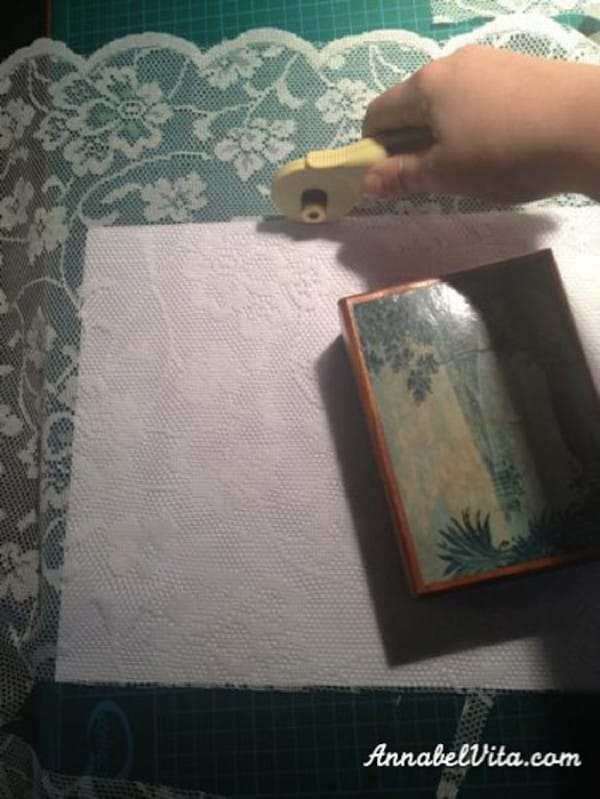 Apply a thick layer of jelly on top of the lace after it has been placed on the window. Be sure to cover every part of the lace and use random brush patterns.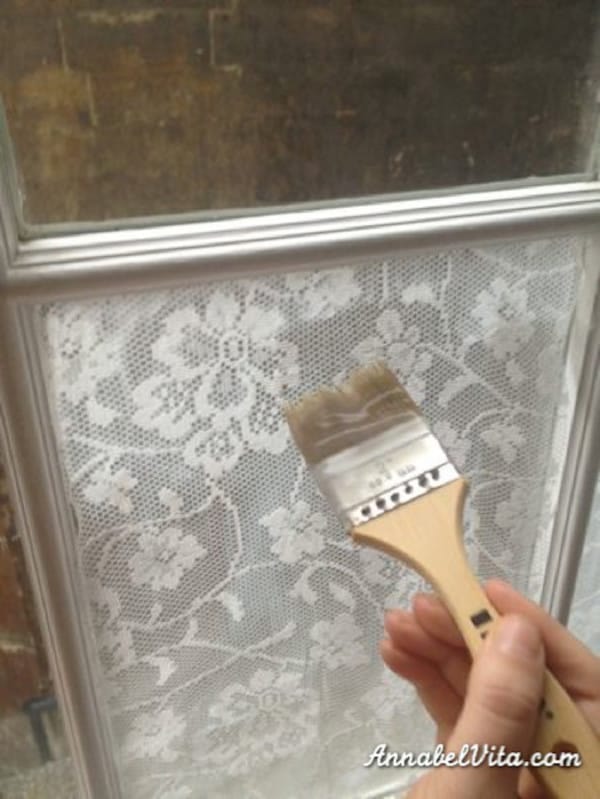 Since you are using lace with plenty of holes in it, there's no problem with air pockets. Even if you come up a little short, you can always cut a small strip and glue it in place.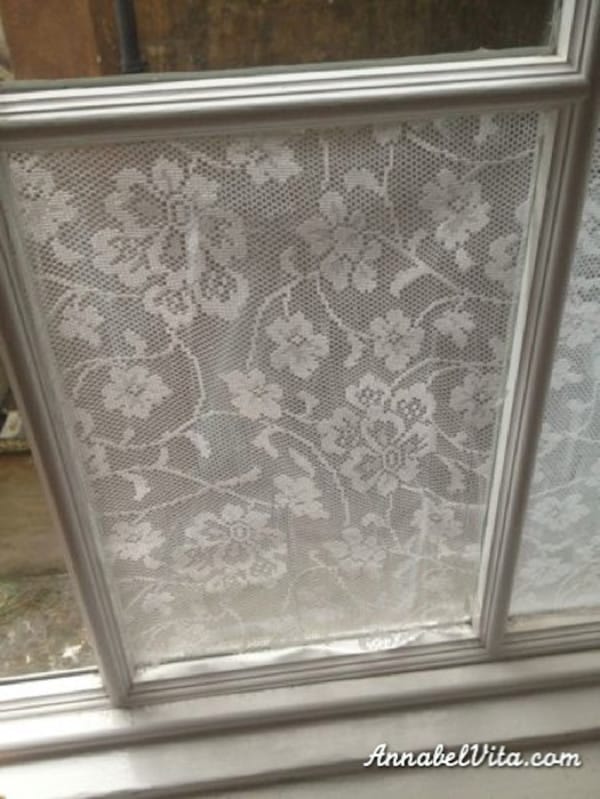 This project was done in under 30 minutes. It gave some elegance to the bedroom and privacy that was well needed. If you ever want to remove the lace, you only need to wash the windows with warm water.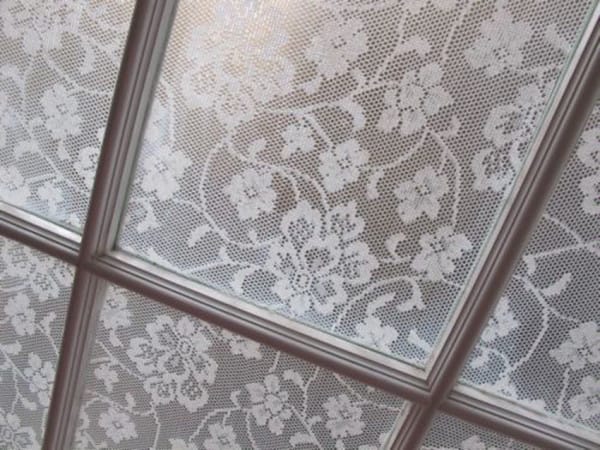 Budget friendly and beautiful, what more could you ask for?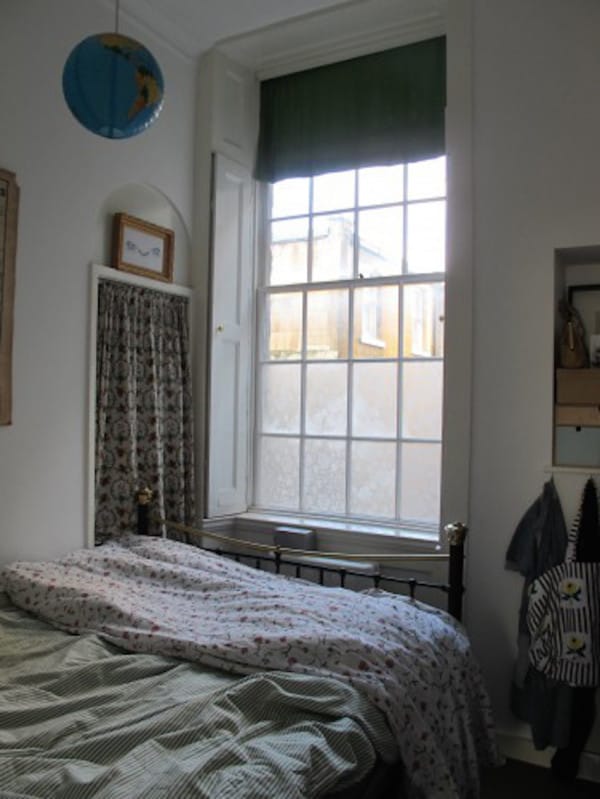 Via: Little Things
Be sure to share this with your friends on Facebook