There is no doubt that there are many ways to spruce up your outdoor living space but if you haven't seen an upgraded fence, you really are missing out on one of the best opportunities. Upgrading the fence can mean a lot of different things, but it really depends upon you, your personality and your abilities as to what you plan on doing.
In the following 15 pictures, you will see a number of ways that homeowners took their backyard game to the next level. It seems as if fences are not just for keeping the kids or the dogs from escaping any longer. Today, they can be used for a wide variety of purposes, including being a decorative part of a functional backyard.
With a little bit of imagination and some elbow grease, you would be amazed with what you are able to accomplish. Check out these different designs and before long, you will find yourself in your own yard, making some modifications.
1. Tree Mural – With a can of paint and an afternoon on your hands, you can transform your backyard into a whimsical fairytale paradise. If you're concerned about your artistic skills, pencil in the design or have some help and then fill in the lines with the paint of your choice.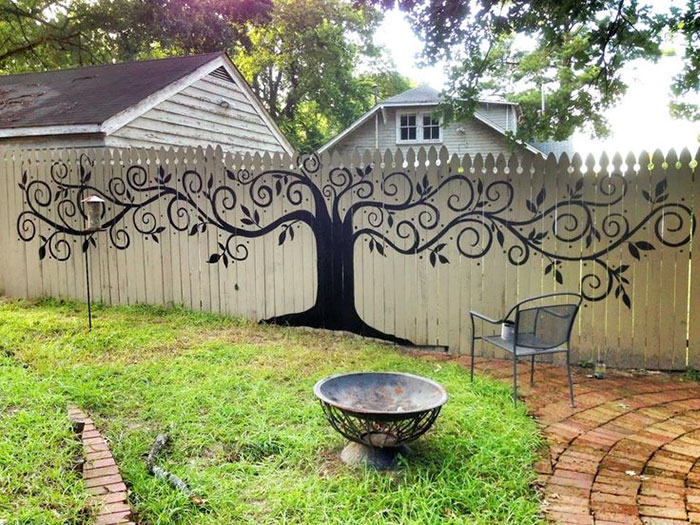 2. Bird Houses – If you love birds, this one is for you. You can build these wooden bird houses or purchase them and then paint them some funky colors. You will love the look and your new backyard friends.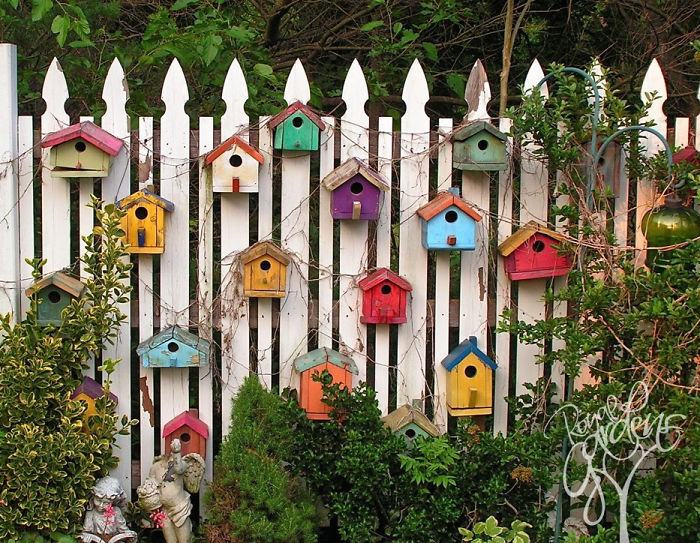 3. Marbles – drill a few holes in your fence and insert some marbles. Superglue them in place. It's simple but quite beautiful.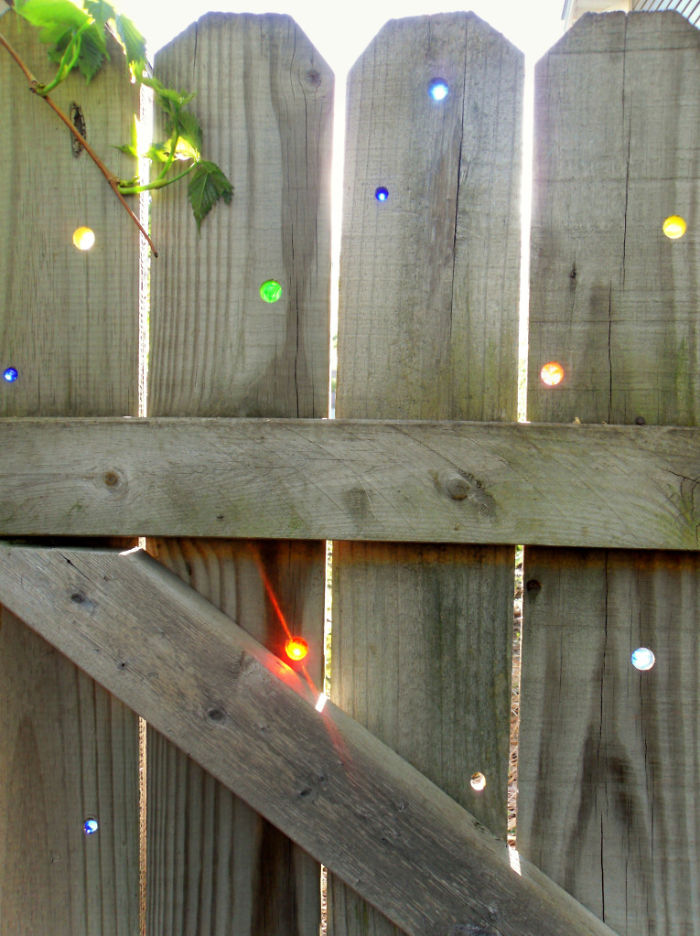 4. Paradise – If you have the skills to do it or the money to hire somebody to do it, a beach mural is perfect for the backyard.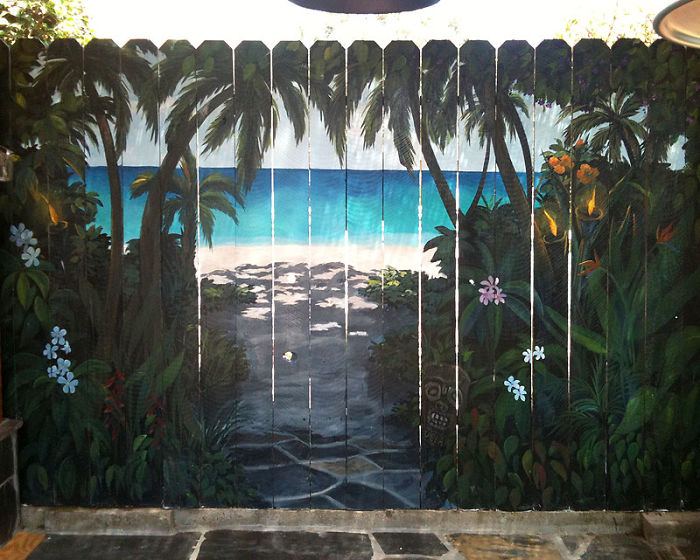 5. French Cottage – With a few odd objects and a window, you can make your backyard look like a secret room. Choose items that are water resilient.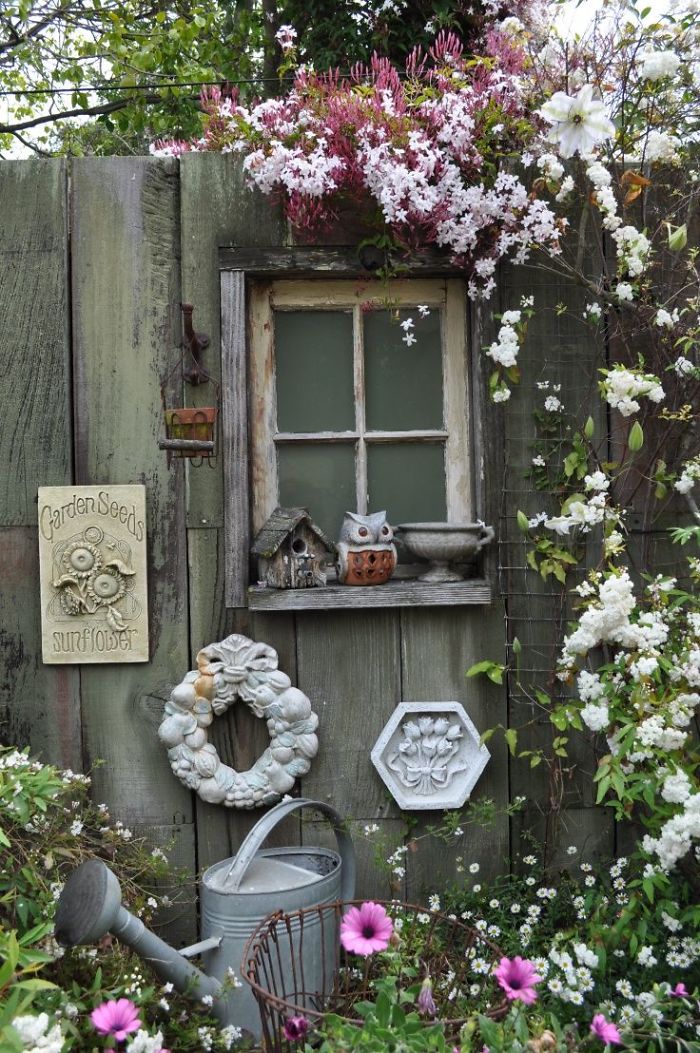 6. Mirrors – Mirrors in some vintage window frames is a perfect addition to your backyard. It helps to extend the depth of the yard as well.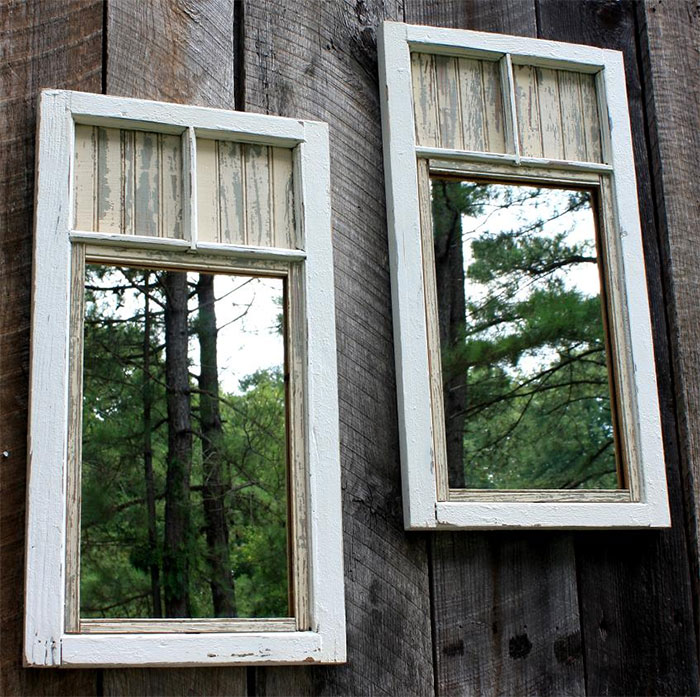 7. Calvin and Hobbes – This is a rather unique look, but you could really use any cartoon characters you like.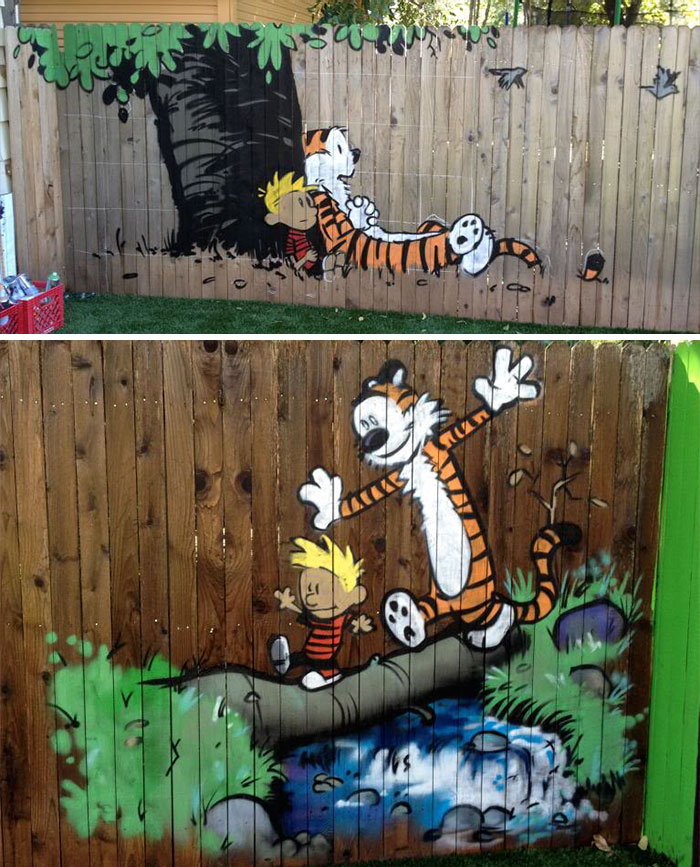 8. Butterflies – Add some butterflies to your fence and you just might get some coverage in the news. This person did!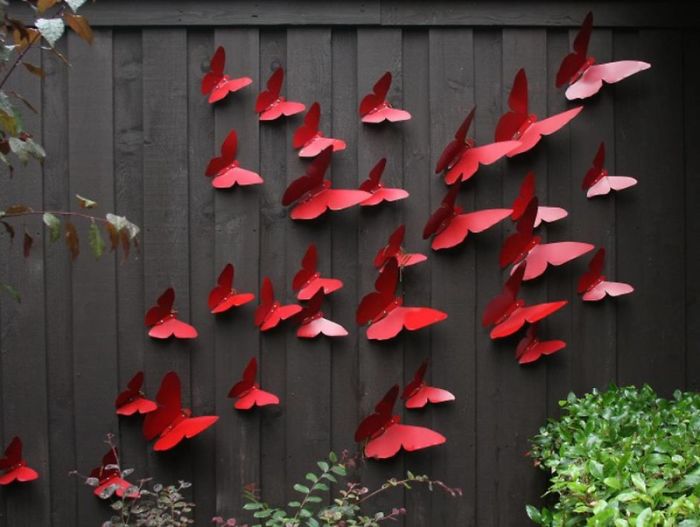 9. Vertical Garden – Add some color and life to your fence vertically.
10. Tin Cans – Attach some old tin cans to the fence, fill them with dirt and plant your favorite herbs or flowers.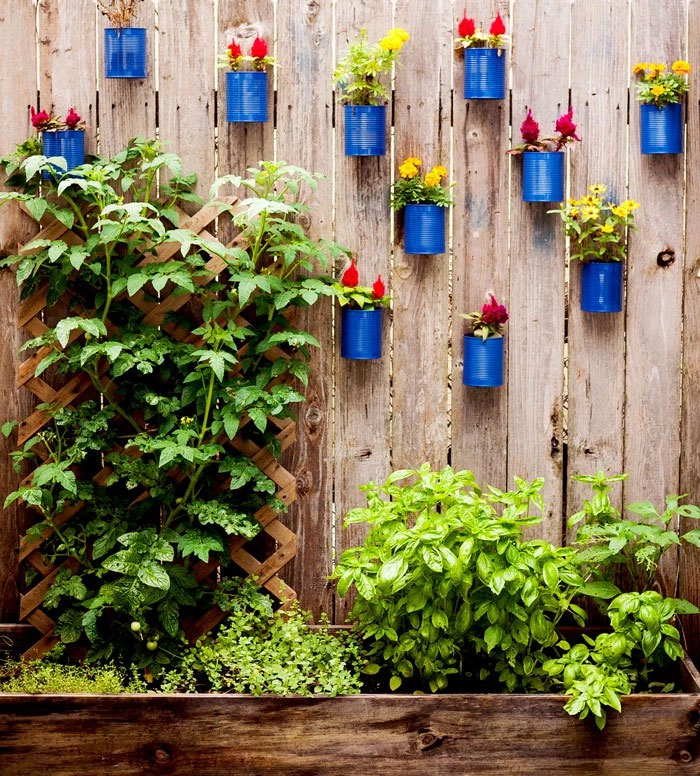 11. Flower Shutters – If you have some old shutters laying around, stand them side-by-side and add some flower art.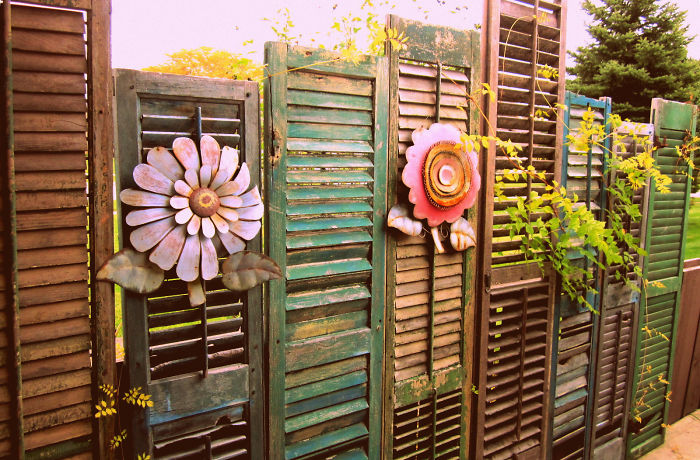 12. Gecko – If you just want a simple design, you can carve a gecko into your fence.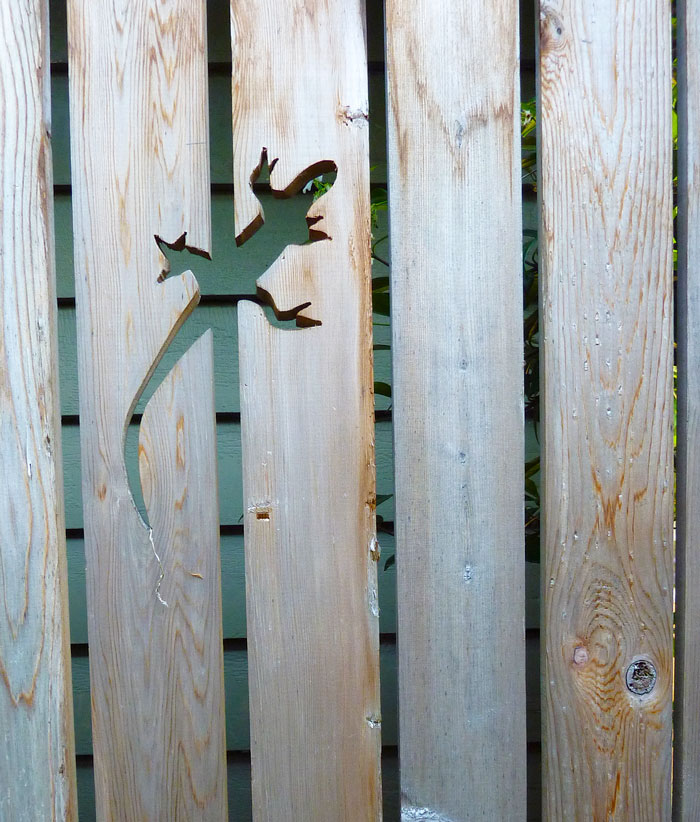 13. More Vertical Gardens – There are many different ways to make a vertical garden using your backyard fence. This is another option.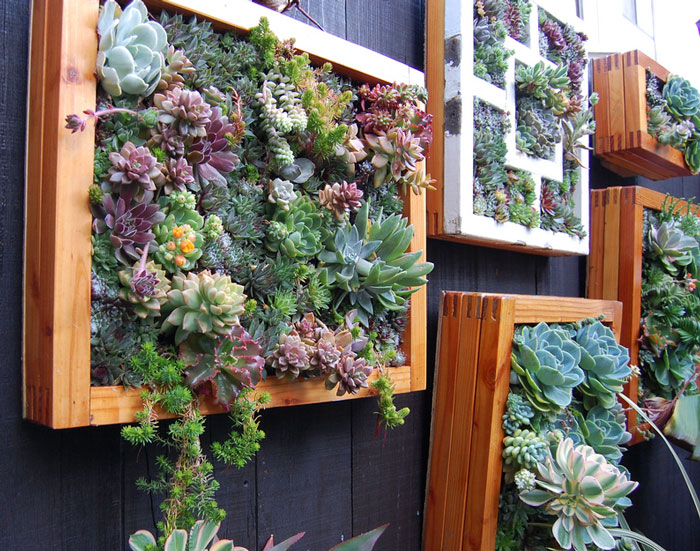 14. Boots – Attach some rain boots to your fence, fill them with dirt and plant some flowers. It is a great way to use your old boots and spruce up your yard.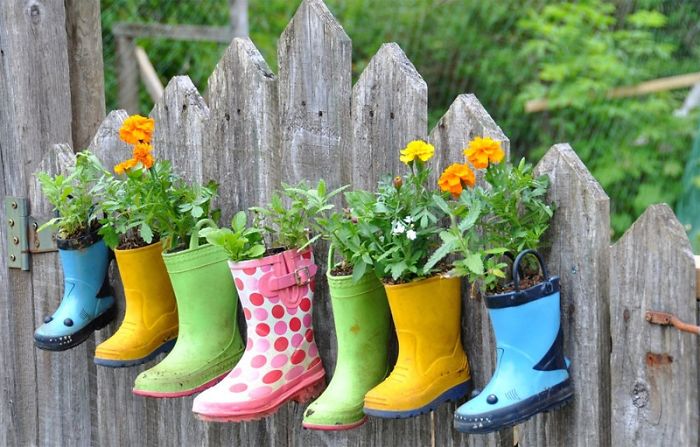 15. Sunflower Mural – What could be brighter than a sunflower? You can paint this large mural on your backyard fence and enjoy some sunshine every day.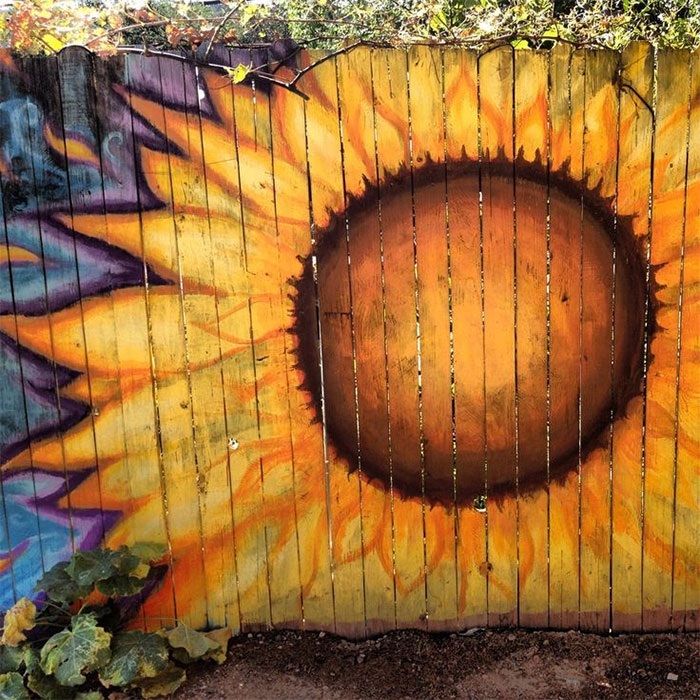 Be sure to share these ideas with your friends on Facebook