If you are like most people, you are rather stressed out when you are preparing for holiday. There is nothing like getting away from it all but when it comes to packing, many of us fall short of the mark.
If you would like to get your holiday started earlier, take some of the stress out of the equation. Follow these easy instructions and you will be packing like a boss!
1. Don't stack clothes – roll them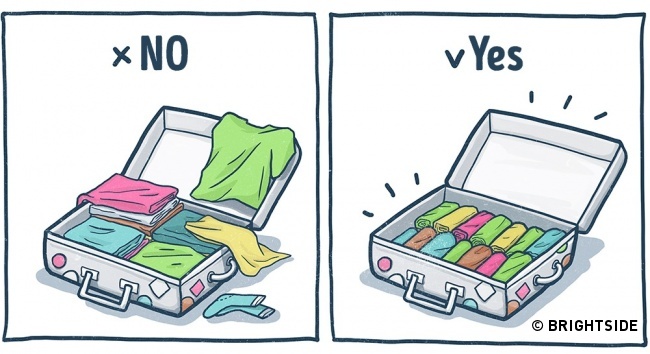 If you want to save space in your suitcase, store clothes in tight rolls rather than stacking them on top of each other.
A standard suitcase could easily contain everything necessary for a three day holiday.