Most of us are never very far away from our cell phone and we have become accustomed to having it with us at all times. According to some statistics, up to 44% of all people have fallen asleep with their cell phones near their bed. Making this one wrong move, however, could put your life at risk.
This warning comes from the New York Police Department and it is directed to people who put their cell phones under their pillows while they are sleeping. They are giving the warning that the practice should stop immediately and when you see these photos from the NYPD 33rd precinct twitter account, you will understand why.
These pictures are quite frightening, especially for those of us who have put our cell phones under a pillow at night. In fact, it is quite difficult to recognize the cell phone as it was burned into the person's bed! Take a look at the pictures and you will understand all too well why the warning could not have come too soon.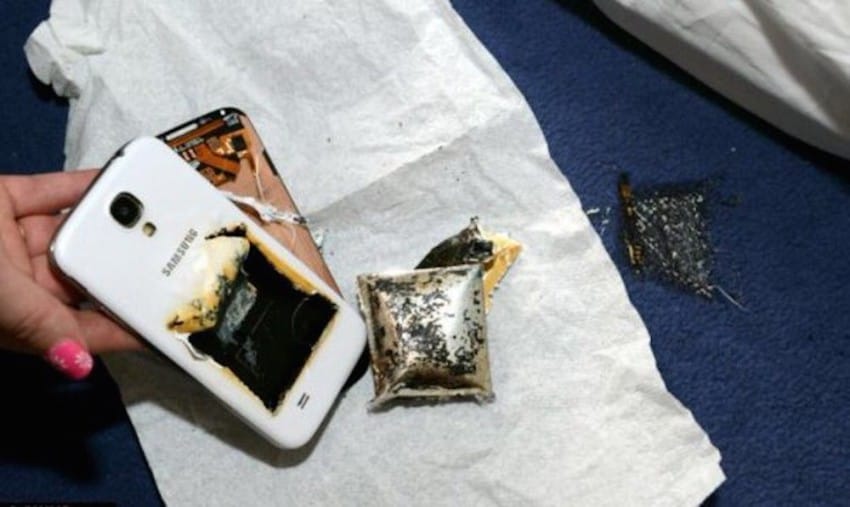 This isn't the first time such an accident has occurred. A Texas teenager woke up to the smell of smoke and it was her cell phone that had been stuffed under her pillow.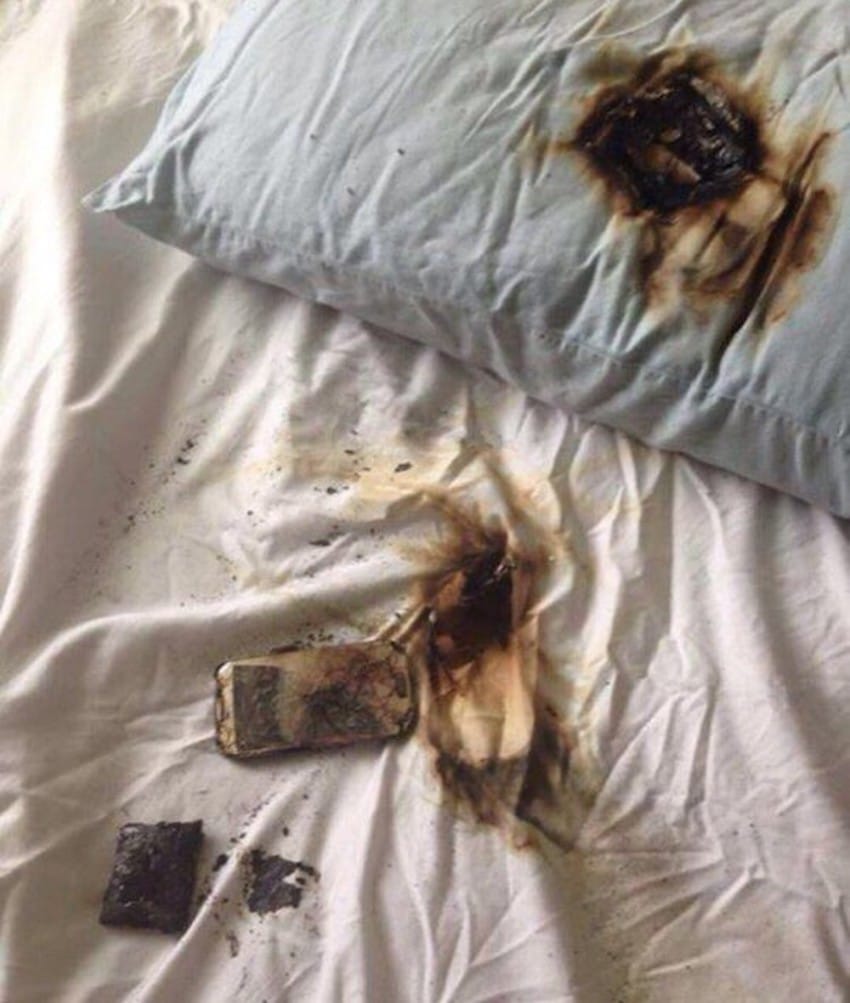 Even the manuals from mobile devices warn that cell phone owners are at risk.
Covering the device with bedding, your body, thick clothing or any other materials that significantly affect airflow may affect the performance of the phone and poses a possible risk of fire or explosion, which could lead to serious bodily injuries or damage to property.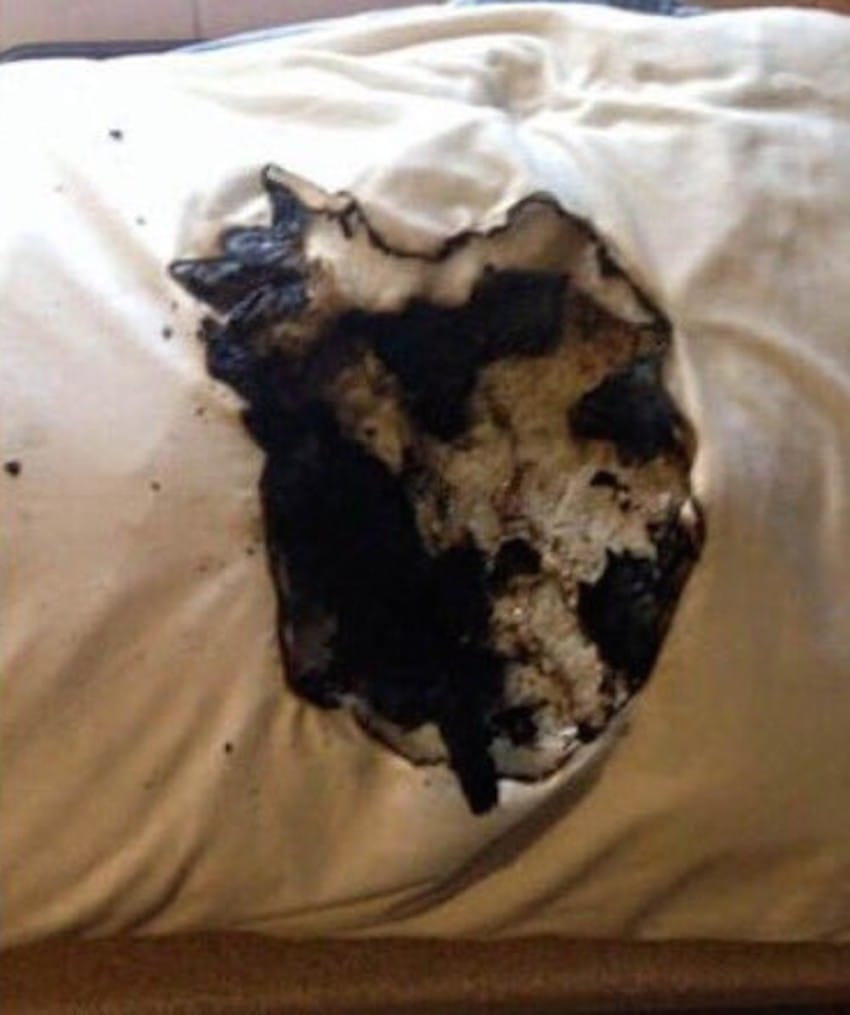 According to the fire chief at the Hampden fire Department in Connecticut, cell phones need ventilation.
It is recommended that you leave these types of devices on a hard surface so the heat can dissipate. The batteries heat up, they could melt – in some cases, explode – and cause a fire.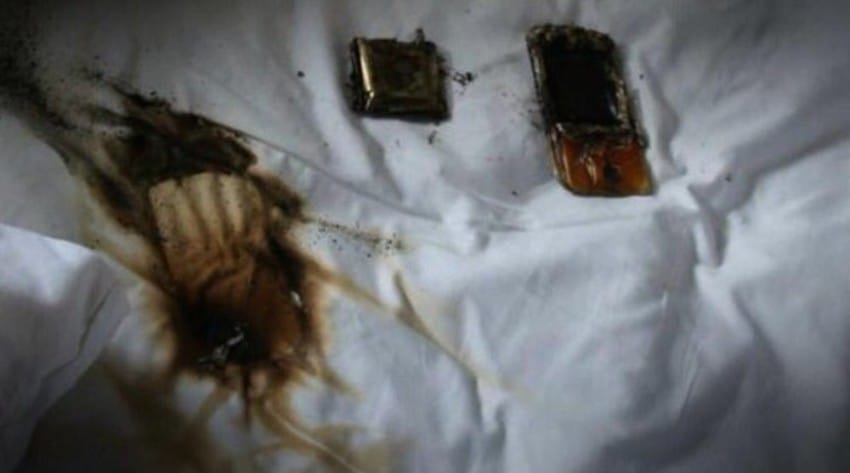 Do you ever do this or know someone who might do it? Make sure you share this with them. It could save a life.