Halloween is not that far away, so now would be the time to start planning your decorations. You have quite a few directions you could go but if you are interested in something awesome that won't break the bank, these DIY ideas are perfect.
Let's face it, things can be difficult when you are trying to prepare for all of the holidays. Don't allow your home to be the one that is plain on October 31. Use these decorations and be the house everyone talks about till the Christmas decorations go up.
1. Glowing Eyes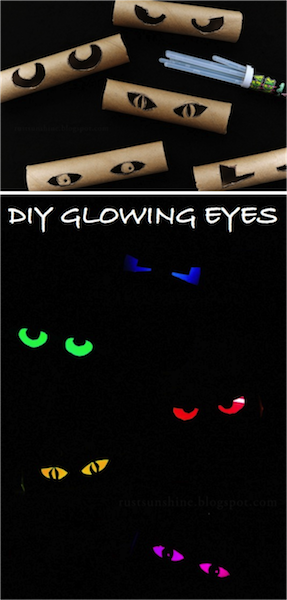 Cut eye shaped into toilet rolls and insert glow sticks. Make sure you cover the ends.
2. Fake Pumpkins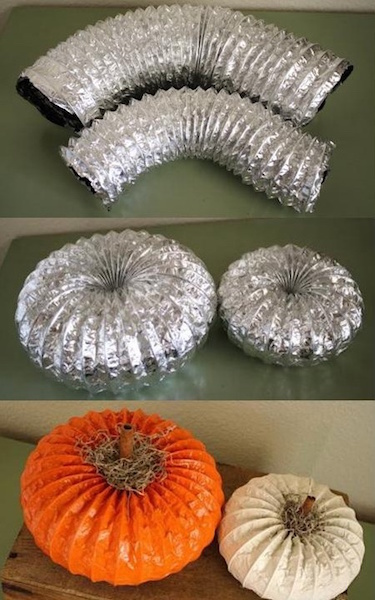 Make your own pumpkins from foil tubing that you find at the hardware store. Use a pipe for the stem and paint them orange.
3. Ghost Candles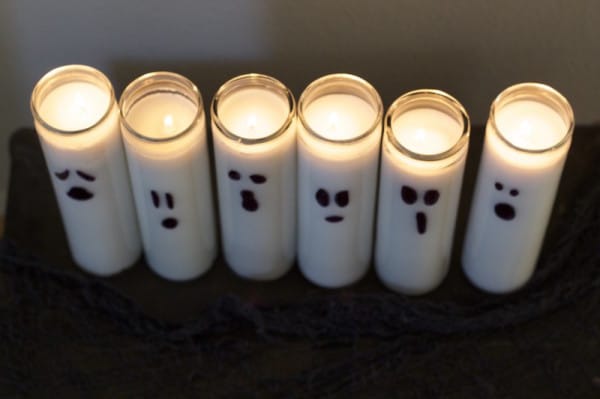 Want something easy? Paint ghost faces on tall white candles with a sharpie.
4. Nightmare light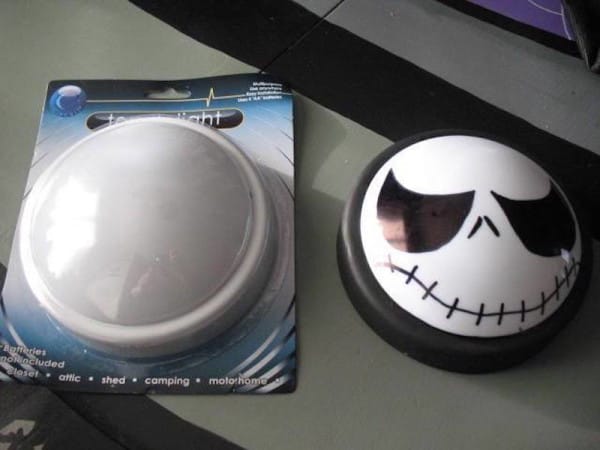 Use a sharpie to draw Jack Skellington on a light.
5. Blood Candles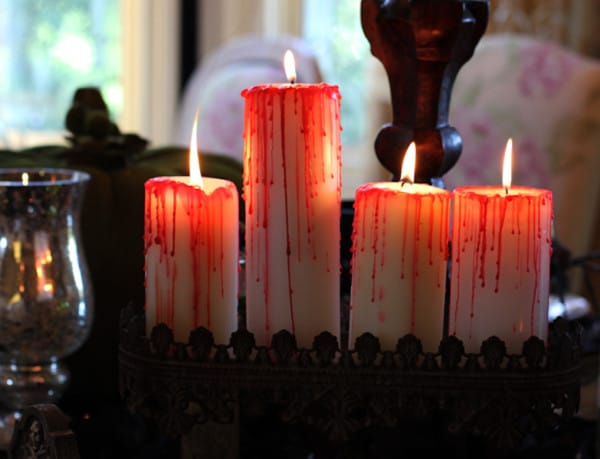 Drip the wax from a red candle around the edge of a white candle.
6. Trash Bag Webs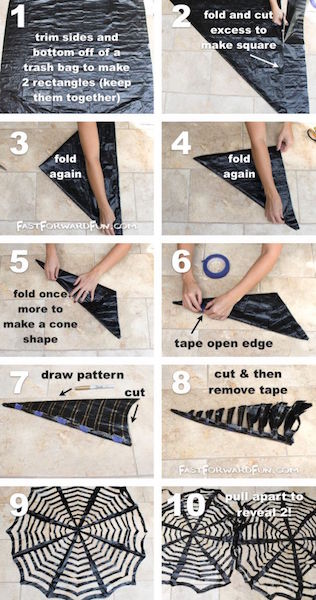 Follow the steps in the picture for this awesome project.
7. Zombie Window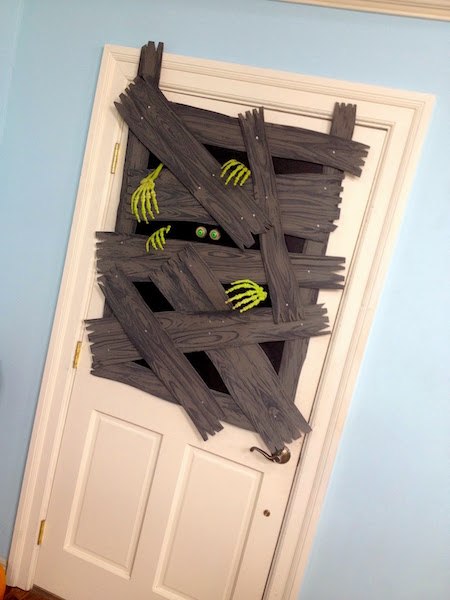 Cut cardboard into long pieces and paint them with woodgrain patterns. Use them to make it appear as if your window is boarded up. Plastic skeleton hands do the rest.
8. Eyeball flowers

Plastic eyeballs glued into the center of fake roses create this effect.
9. Watermelon brain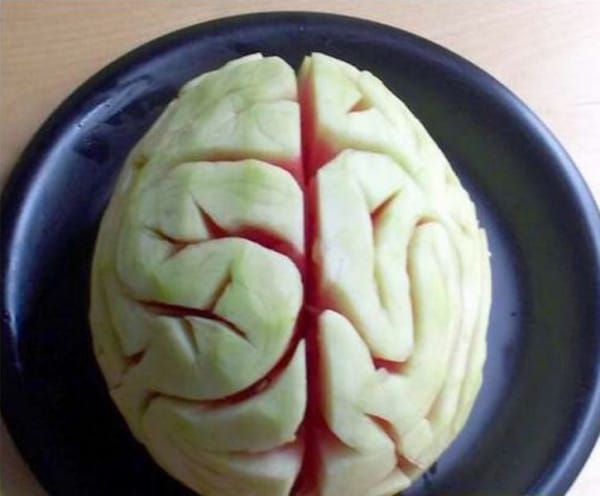 Peel the watermelon and cut a brain pattern into it. Great for anyone who doesn't like pumpkins
10. Head in a Jar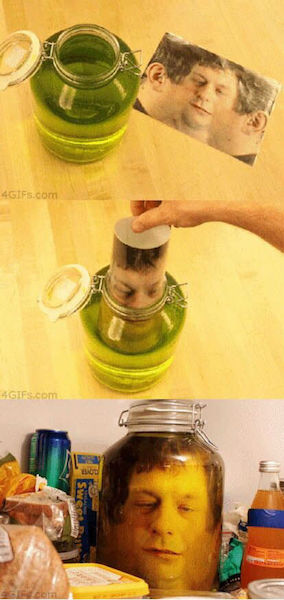 Use the panoramic setting to take a picture of someone's head, print it in colour, curl up the picture and put it in the jar.
11. Head in a Jar 2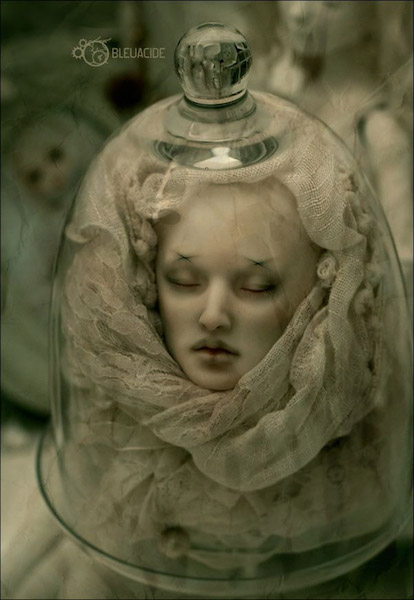 Use an old doll's head wrapped in lace or cheesecloth.
12. Ghosts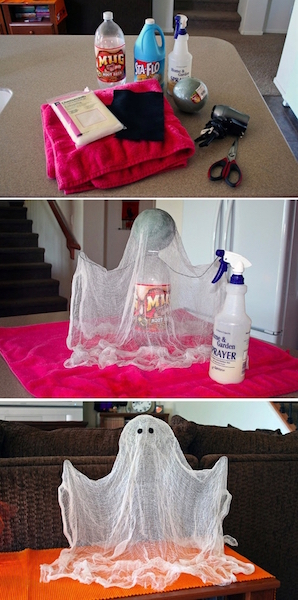 Put a ball on top of a soda bottle and use wire to position the arms. Drape cheesecloth over it and spray with starch
13. Mummy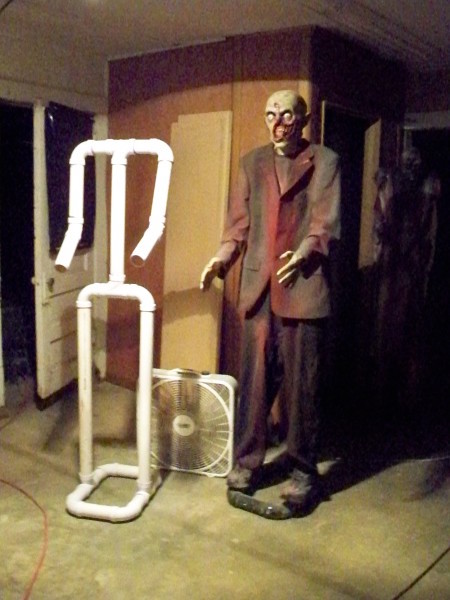 Make the frame from PVC pipe and then dress with old clothes and a mask
14. Tombstone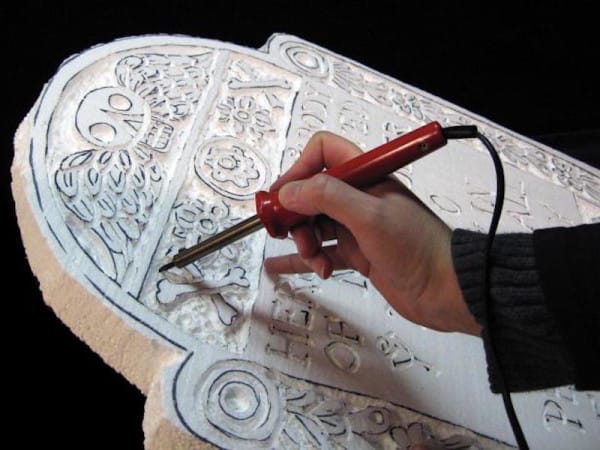 Draw the tombstone design on a piece of Styrofoam and engrave with a branding iron. Spray paint it gram to add the details.
Via: Little Things
Be sure to share this with your friends on Facebook