A privacy fence serves a very specific purpose. It works as a blockade so that your neighbors or anyone who happens to be wandering by cannot see into your yard. Of course, there are many different types and styles of privacy fences but the vast majority of them are quite basic when all is said and done.
If you would like to give your privacy fence a fresh, new look, here are some options to help you do so. These tips cannot only add beauty to the privacy fence, they can make it look as if it is something new altogether! Here are our favorite options for adding a splash of style to something that is typically quite ordinary.
Beach Bags and Old Purses
Do you have an abundance of outdated purses or beach bags in your closet? Add some style to the fence and hang these colorful bags to create planters.
Color with Paint Cans
Add a splash of color with some paint cans. I'm not talking about painting the fence, I'm talking about cleaning out the cans, painting them with bright colors and attaching them to the fence to use as planters.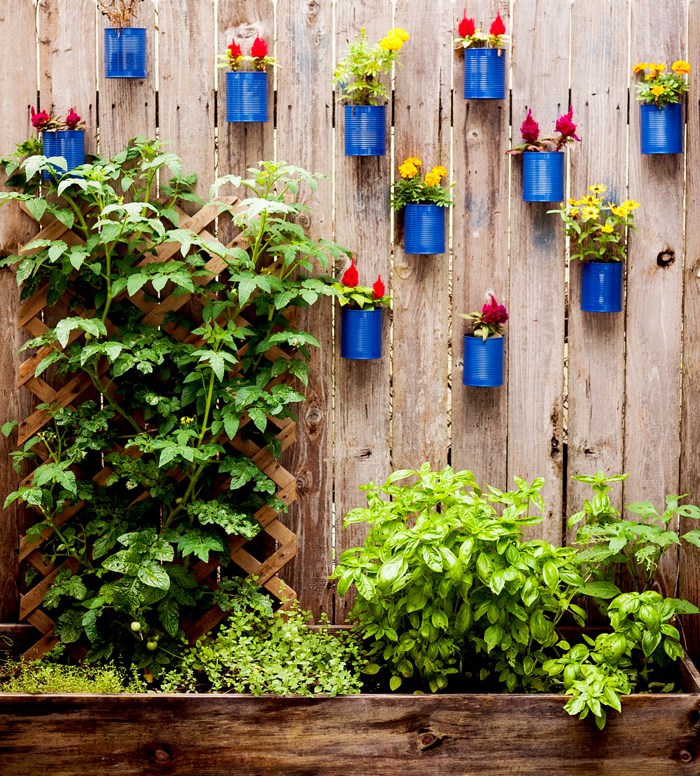 Shoe Organizers
Hanging shoe organizers to your fence also makes an excellent way to add planters to an otherwise unusable area. Growing herbs and vegetables can keep your family fed all summer.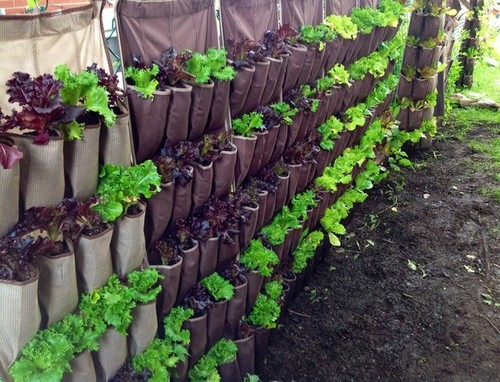 Add Sparkle with Glass Jars
Attach some glass jars to the fence and insert small LED candles. They are beautiful when lit at night.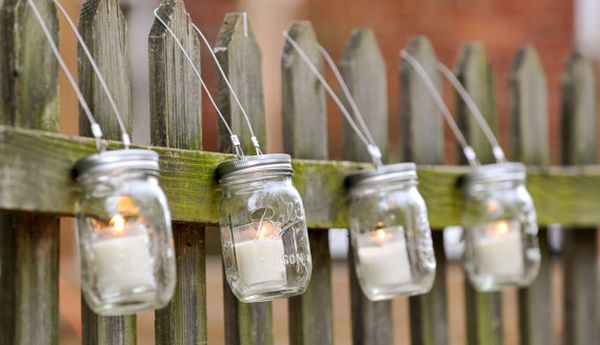 Hanging Planters
It is also possible to hang planters directly to the fence to add color and style.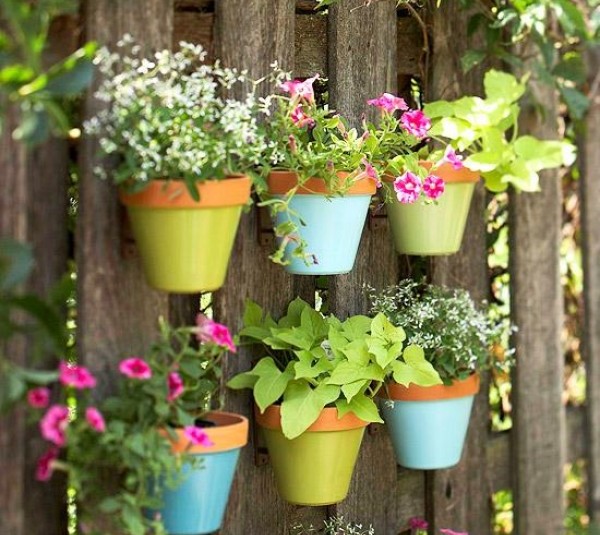 Hanging Baskets
Attach some hangers to the fence and hang your flower baskets. It really makes the area look beautiful.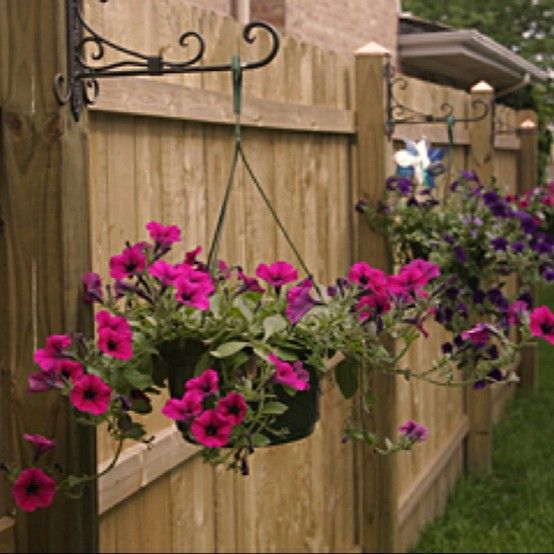 Wrought Iron Fence
Although this is not a privacy fence, you can make it more beautiful by attaching a shallow tray to your fence and growing some flowers.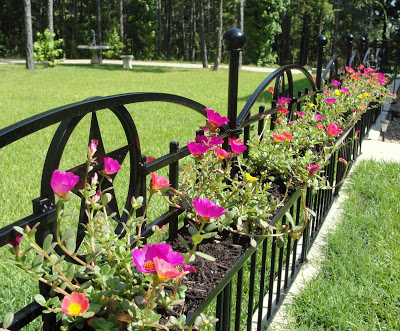 Drooping Flower Baskets
Attach some drooping flower baskets to the fence and create a lush, colorful look.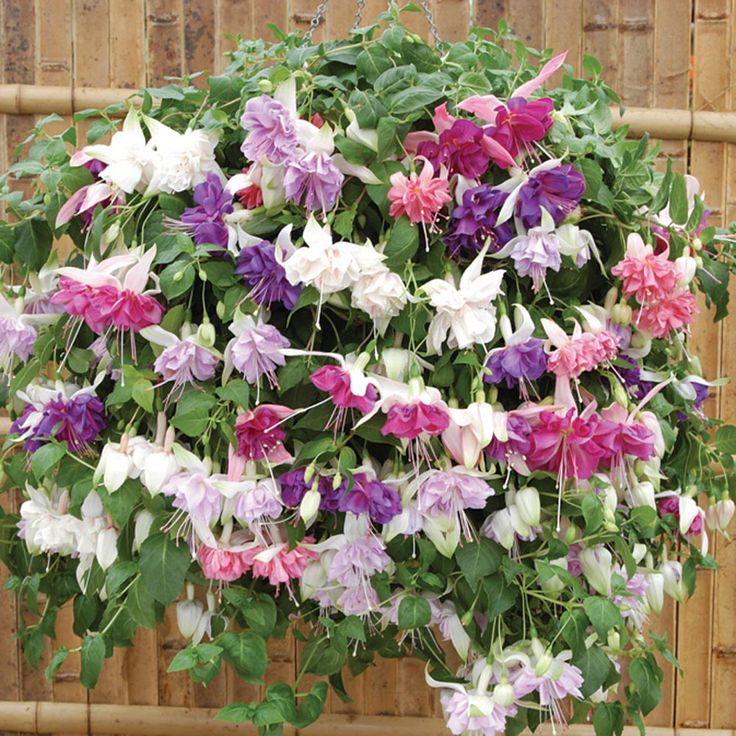 Vertical Garden
Cover your fence with a vertical garden and make use of this unused space.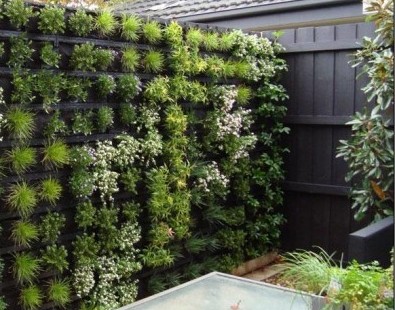 Plant Shelves
Build some shelves for plants and attach them to the fence. Make them in a variety of shapes and sizes to create a unique look.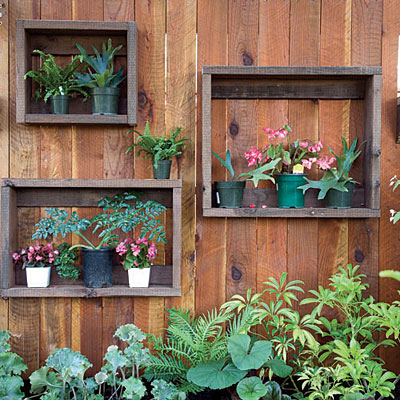 Crate Planters
You don't necessarily need to attach these to the fence. Simply build these crate planters and place them against the fence for a beautiful look.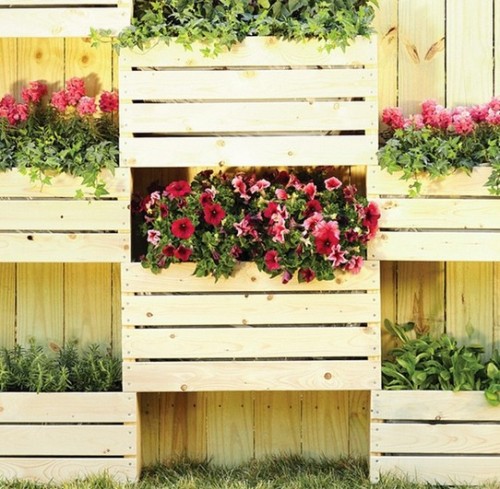 Thin Shelves
If your fence has thin slats, you can use some thin shelves to add additional privacy and create some beauty.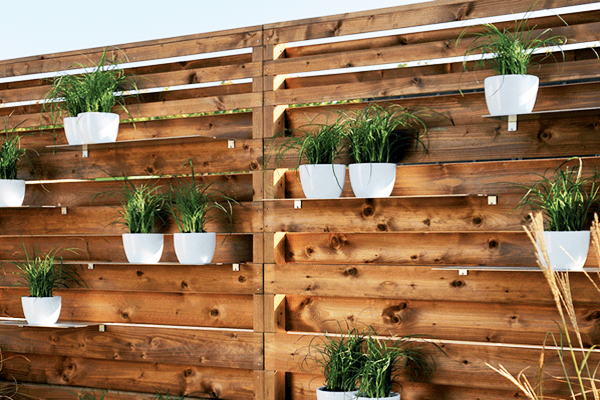 Via: Faith Tap
Be sure to share these ideas with your friends on Facebook