One of the pieces of furniture that every home has is a bookshelf. In fact, if you were to take a look in your garage, attic or other storage unit, you would likely find a bookshelf that was not being utilized at this time. It's time for you to take the old bookshelf and give it a makeover with this DIY project!
I'm not talking about dressing up the bookshelf and making it better for books, this project goes far beyond it. When you follow the instructions from on this page, you can convert the old bookshelf into a usable and fun bar.
The first step in the project is to remove the back of the bookcase and to measure it for cutting your trimmings. Using scrap pieces of 2 x 4, you can outline the front and the back of the bar to add the necessary strength. You can then cut the shelf board to fit for each side. Glue the shelf board to the outside of the bookshelf, clamp it and add some small screws from the inside for strength.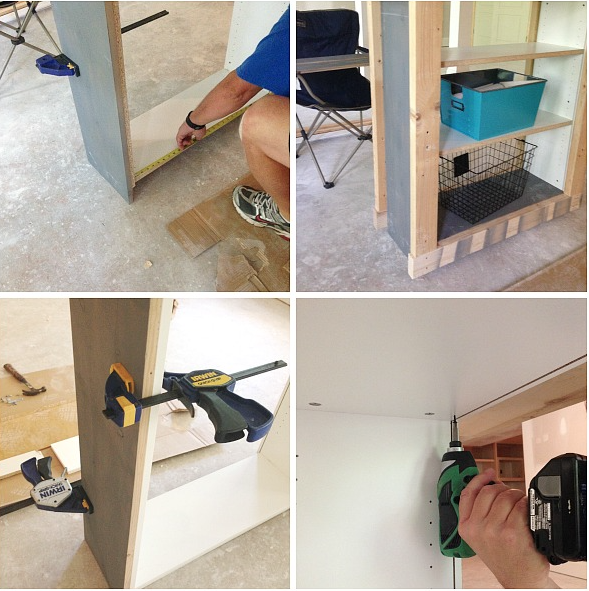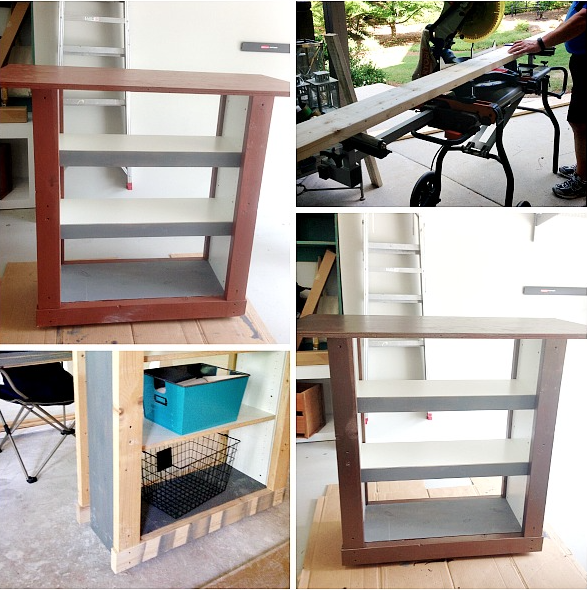 You can use a sturdy piece of three quarter-inch board for the top of the bar. If you are going to paint it, you can use plywood but if you want a classier look, buy some high quality shelf board and stain it. Cut the trim pieces and finish them to match.
For this project, a watered-down gray color was used. Before the paint completely dried, it was wiped with an old T-shirt to give it a rustic look.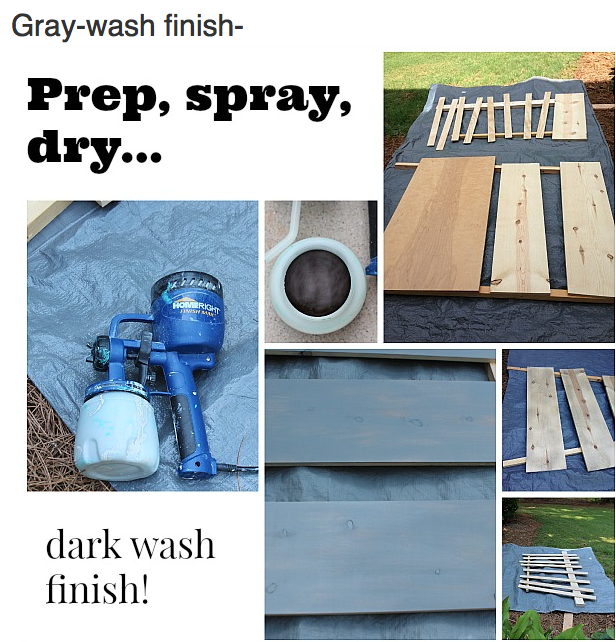 The 2 x 4 trim can be spray-painted with a metal effect paint. For this project, Modern Masters Metal Effects was used with a 2 tone copper and patina finish. If you don't want to take the time to mask off the rest of the project, you can apply the color with a paintbrush. It will add to the rustic appeal.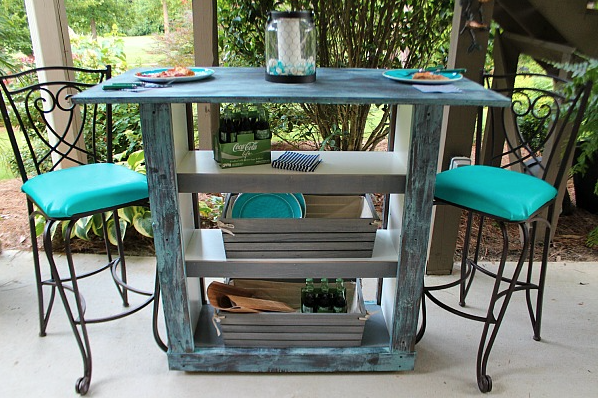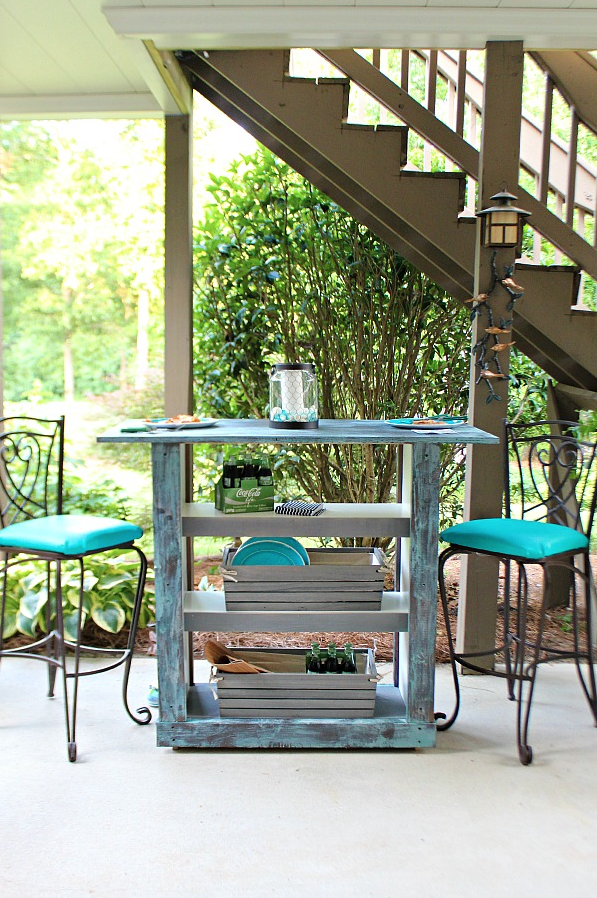 This is going to be fun!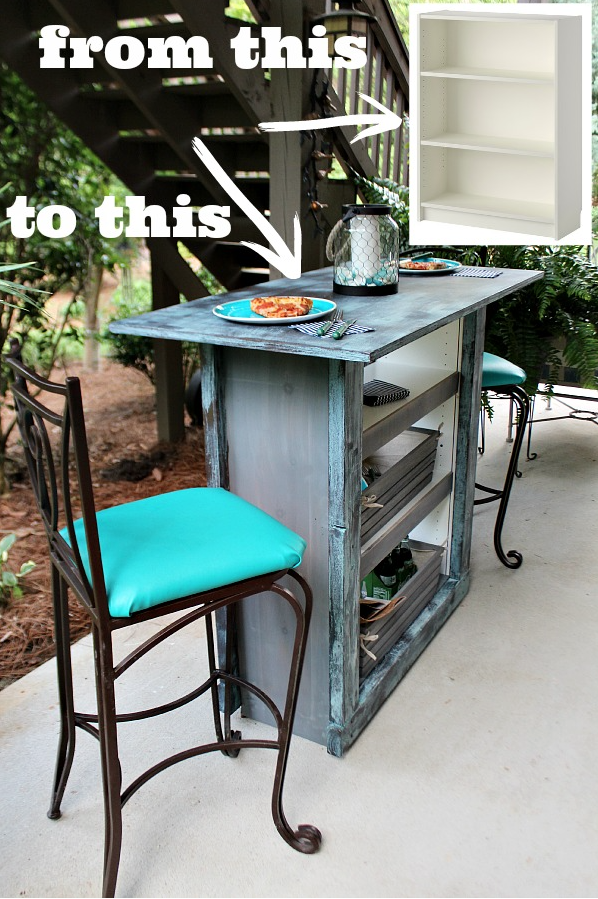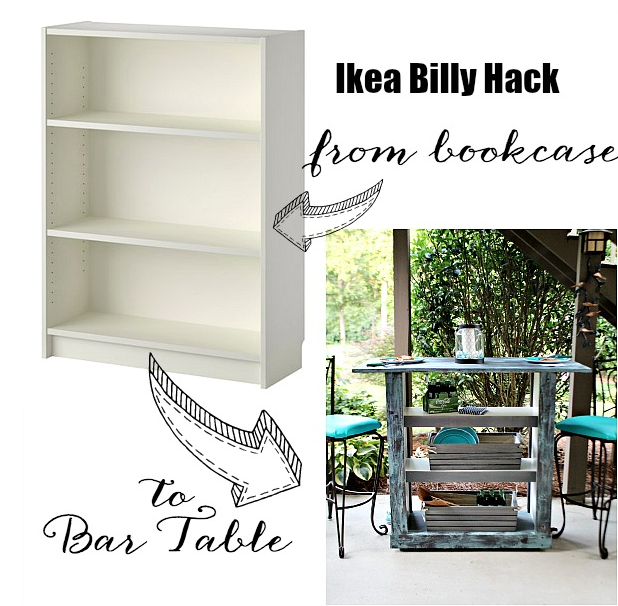 (Images: Refreshstyle)
Be sure to pass this project onto others