Leslie Vigil is a self-described cake artist, and after seeing her cakes, you'd be hard-pressed to disagree with her.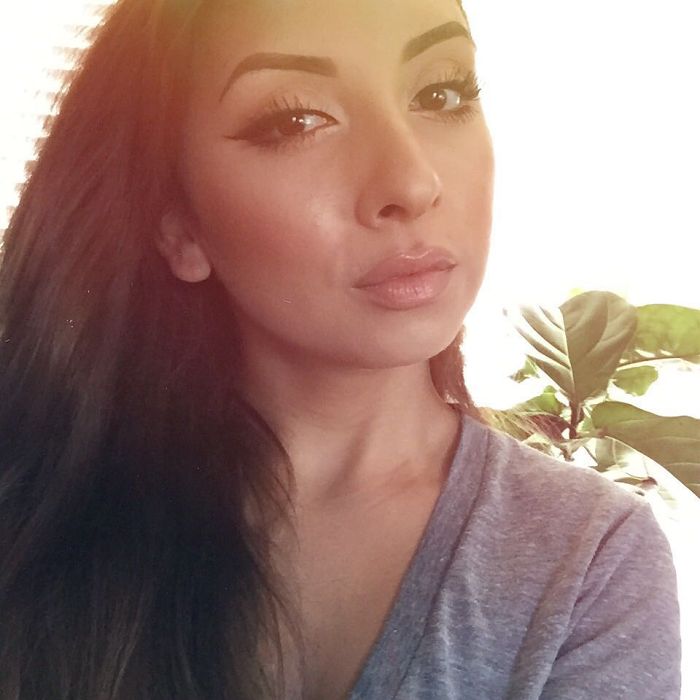 Vigil is whipping up such elaborate baked creations. They definitely belong on display in an art gallery.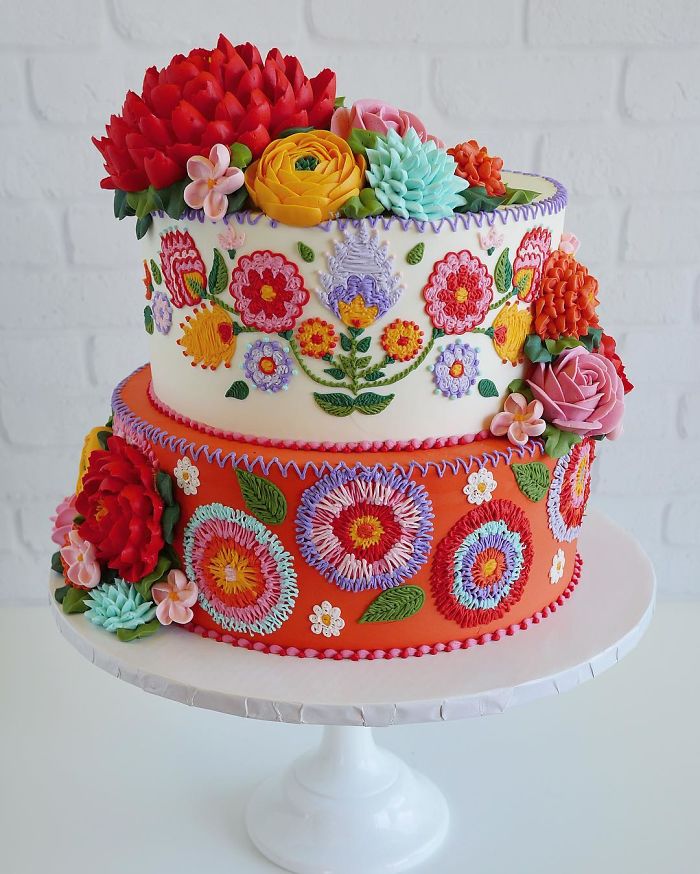 For her most recent colorful collection called Tapestry Cakes, the flour child used icing as "stitches" to craft some intricately stylized flowers, symmetrical laurel leaf patterns, as well as other incredibly detailed designs.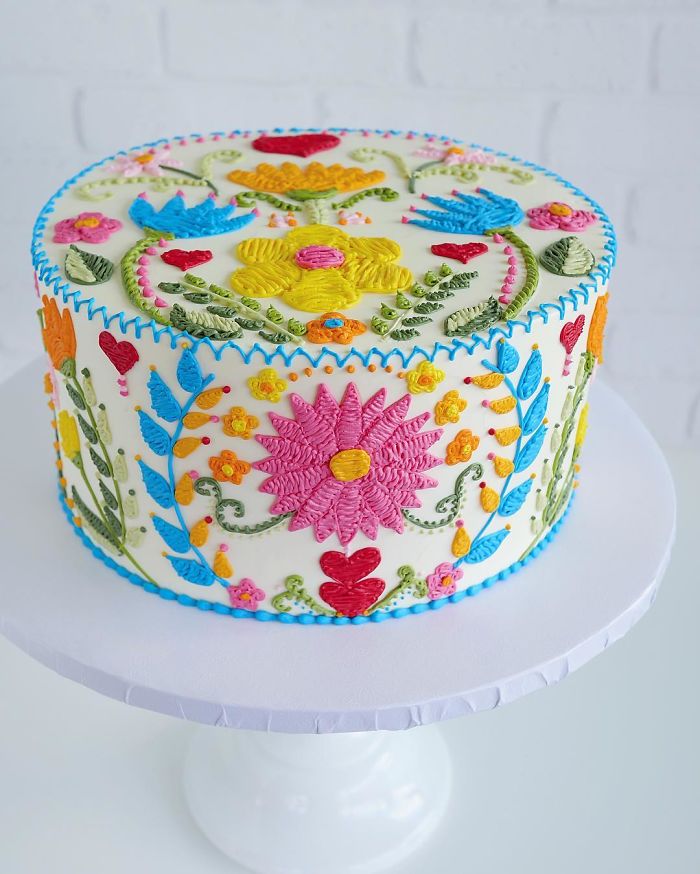 These cakes definitely have a strong Mexican folk vibe to them.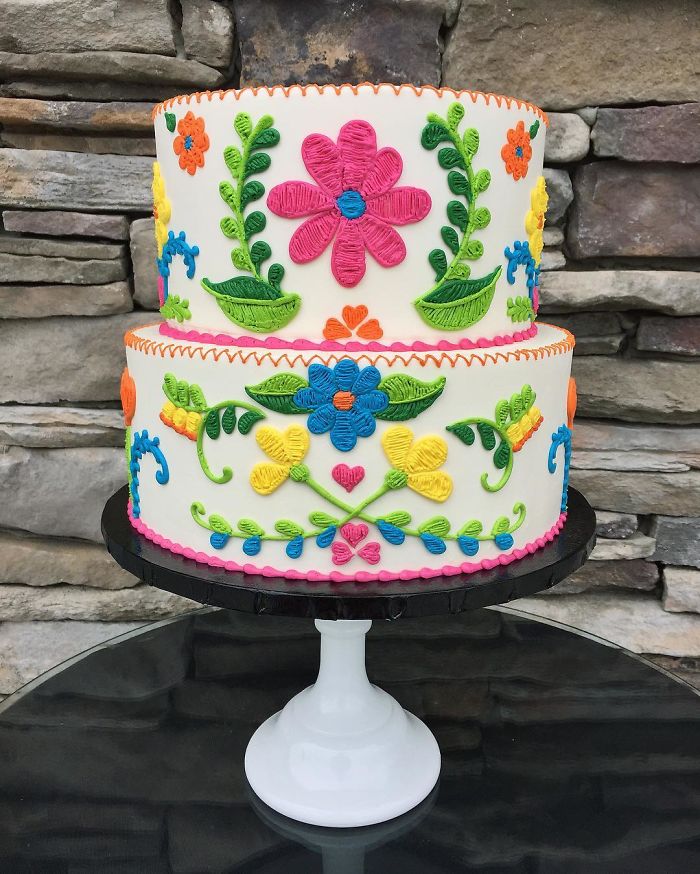 And you can definitely imagine Frida Kahlo wearing a dress with similar patterns.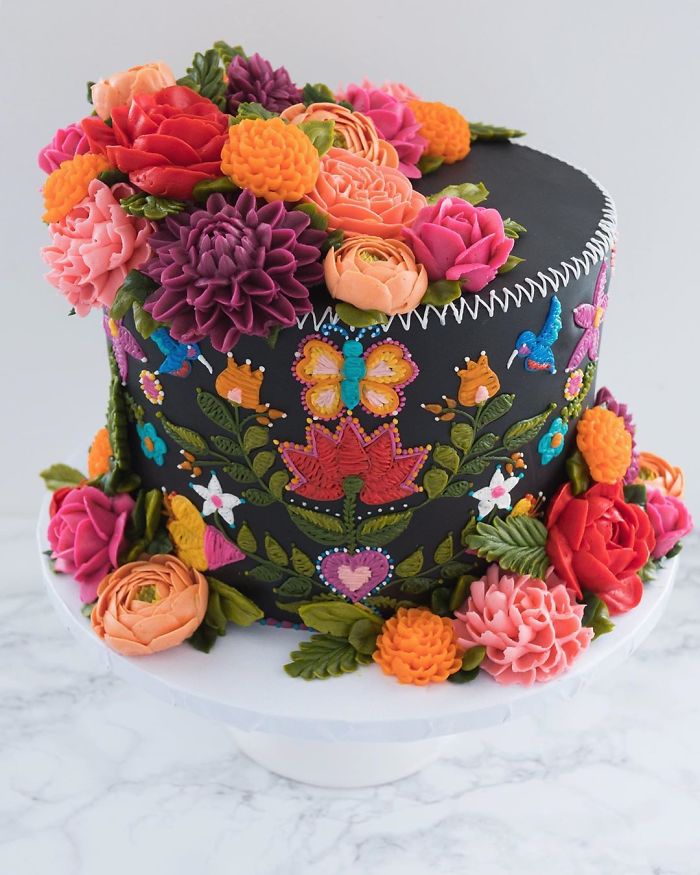 However, in some of her masterpieces, Leslie mixes it up a bit, adding other influences.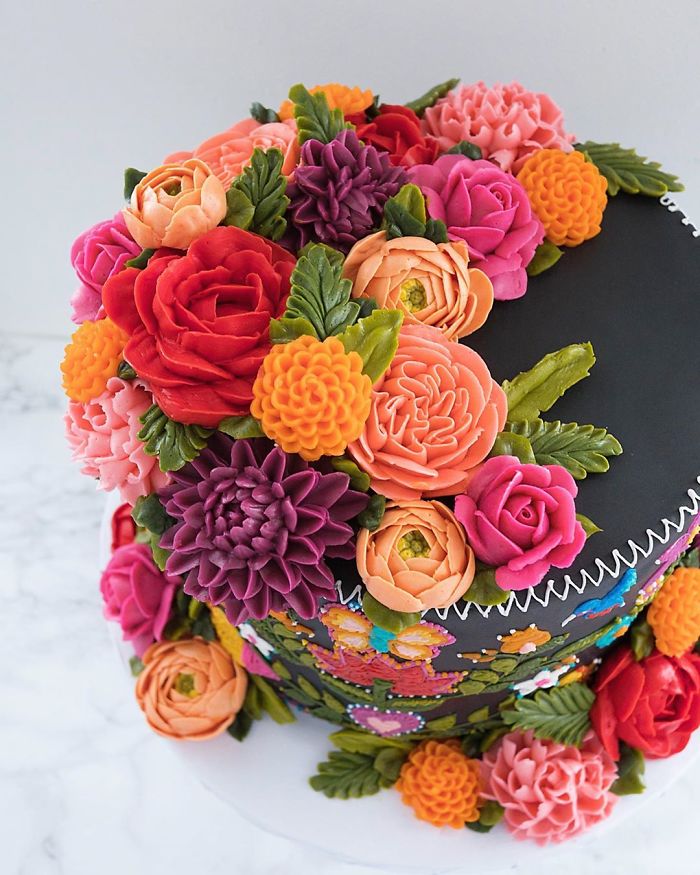 For example, she also uses some Russian influences. "I love the idea of harmonizing textile traditions from different cultures," she said.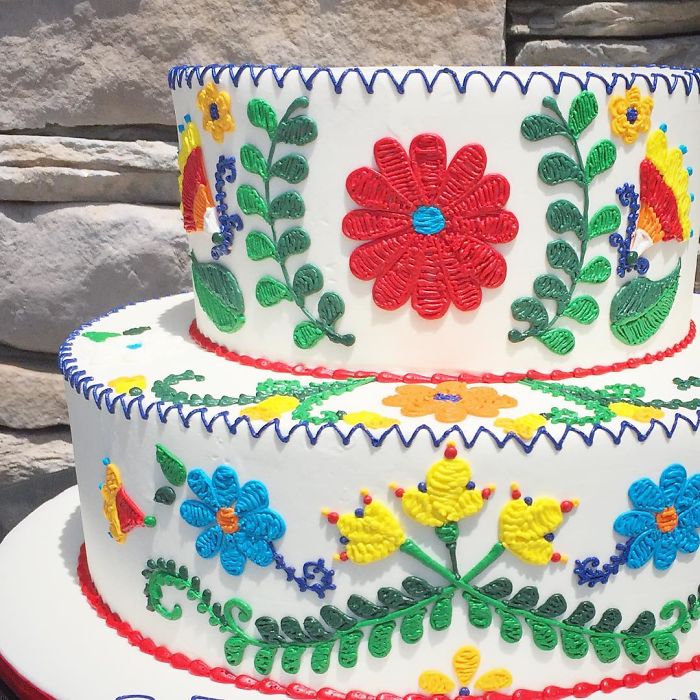 No matter what her influences are, it's hard to argue against this woman's genius.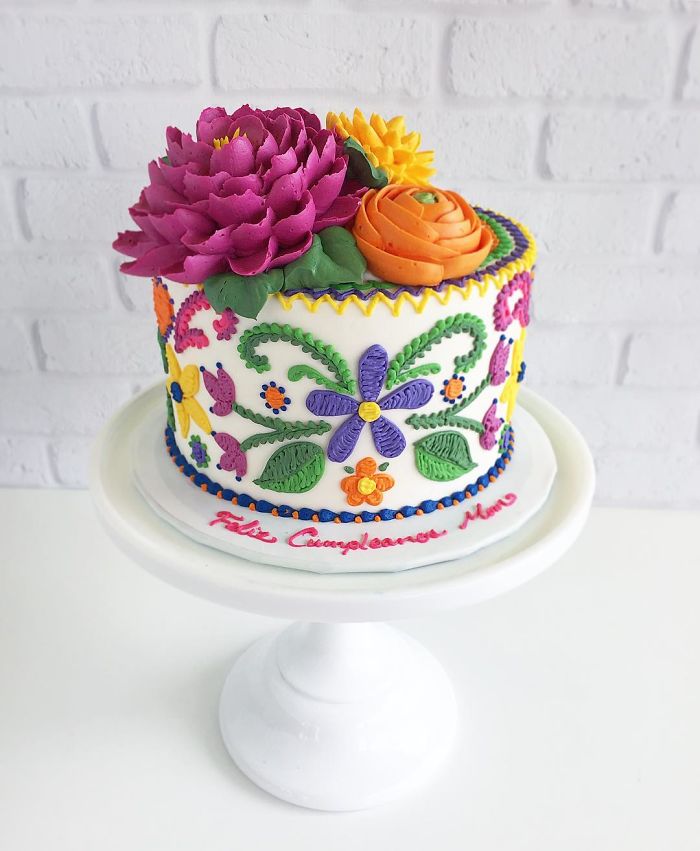 The incredible attention to detail is surreal. It's like looking at a floral arrangement.
Seriously, how can something that looks this good be real food?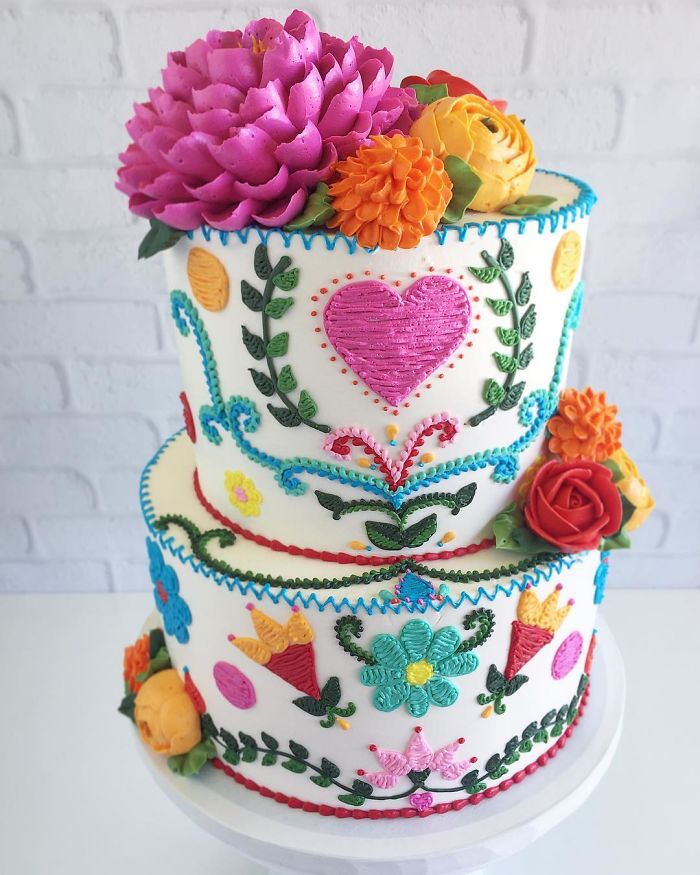 You can only imagine how nervous someone would be cutting into one of these works of art! It almost seems like sacrilege!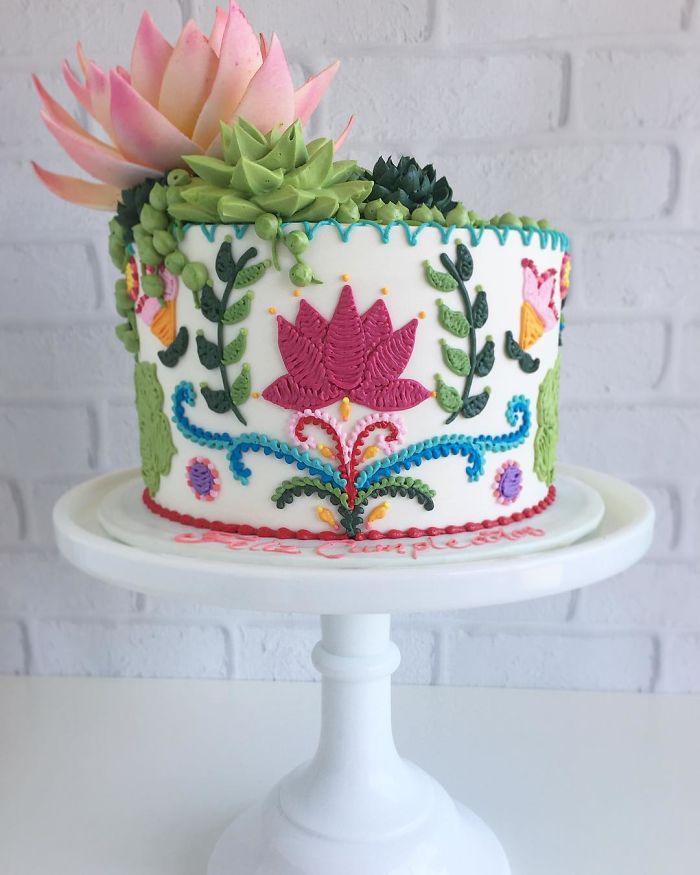 I just love the hearts on this one!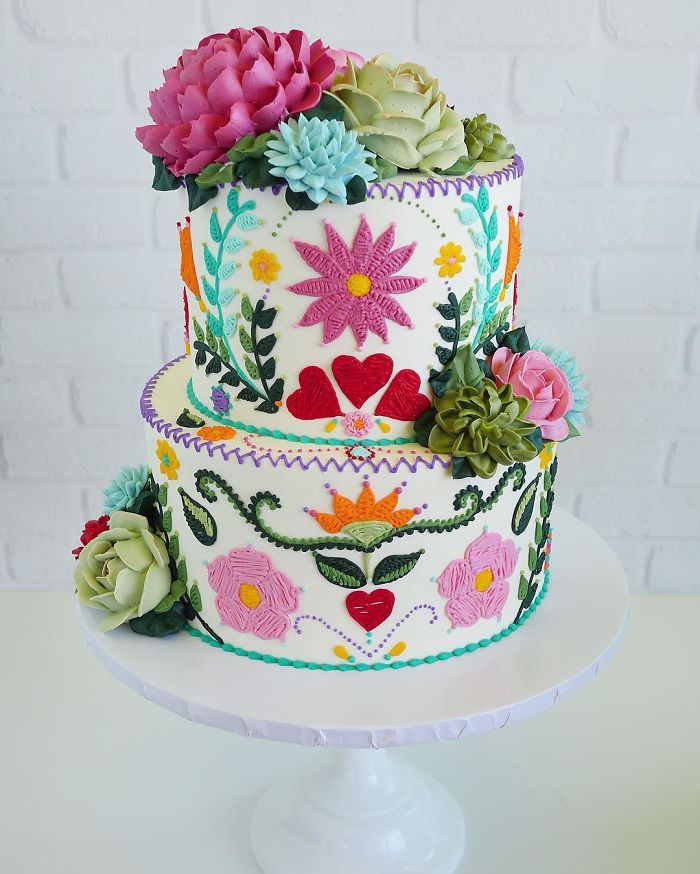 Doesn't this one just remind you of springtime?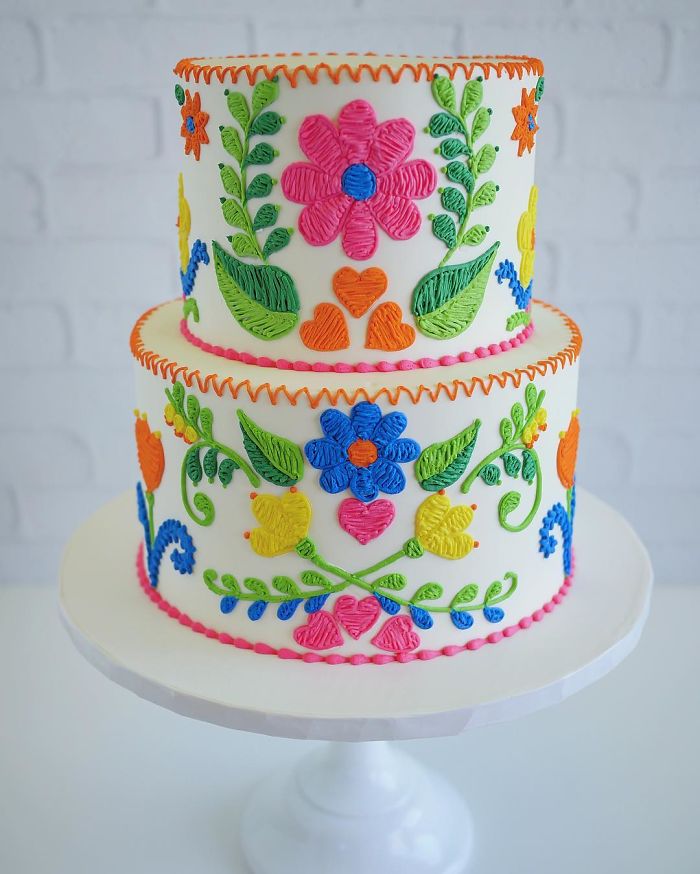 Wow, the roses on this one are beyond fabulous!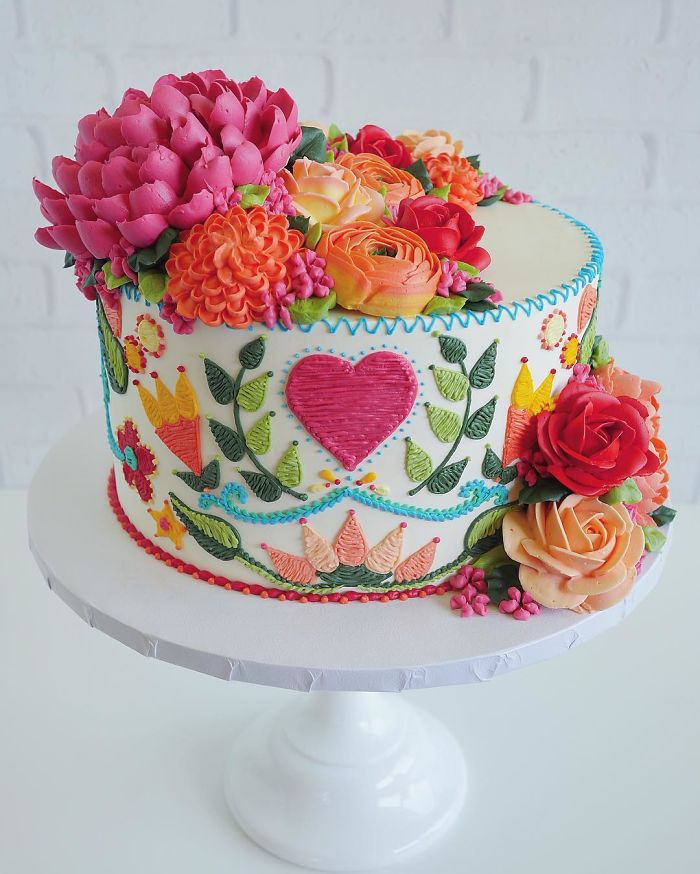 And check out the baby flower cupcakes!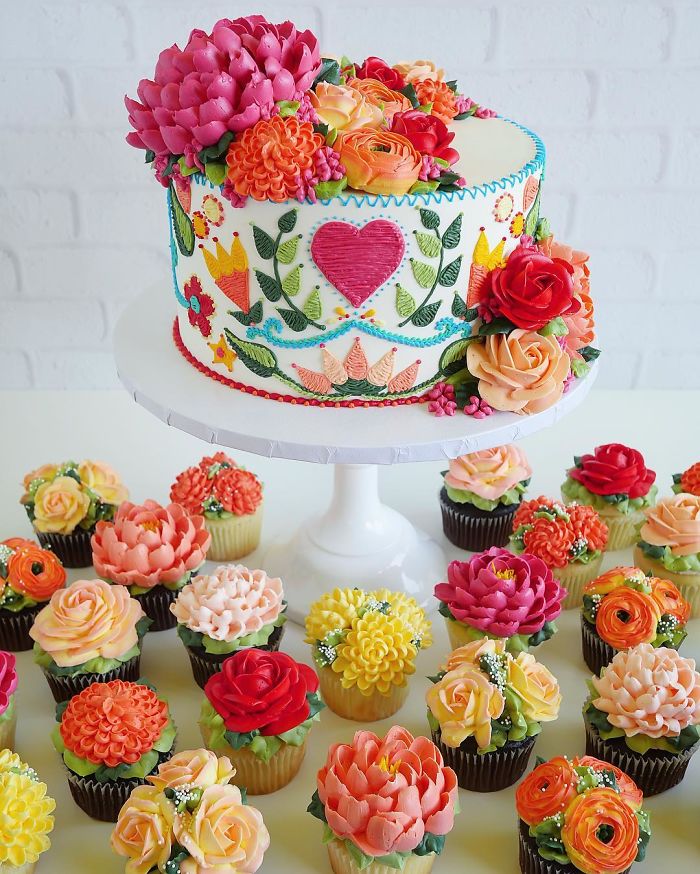 Now, this is what you would call a "birthday cake" from for the Gods.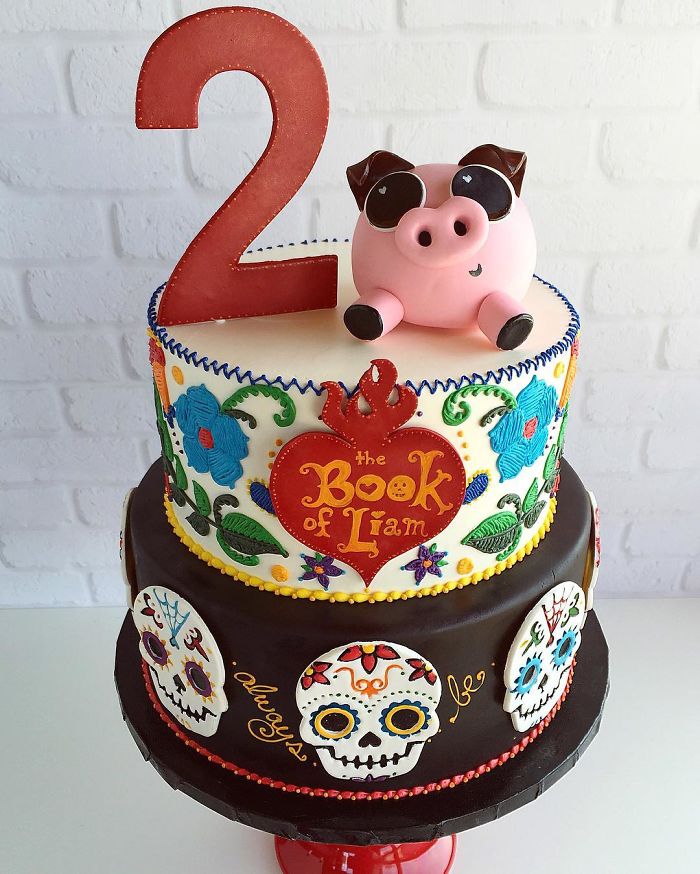 Internet users all agree Leslie's cakes are amazing!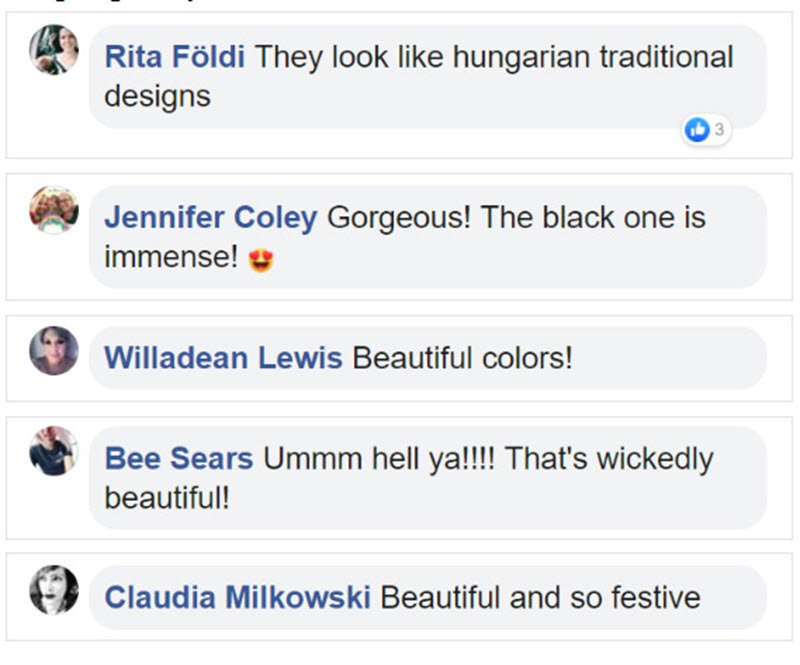 Here's a video with a few more of her incredible creations.
https://www.youtube.com/watch?v=R-B1tiGRA0E
And here's one that shows how she does it.
Which one was your favorite? Let us know in the comments and be sure to share this story with your friends and family.