Home renovations can really make a difference in how the home looks and even how it operates. From time to time, however, we come across a home renovation project that really takes things to the next level. That was the case with this project, where a DIY enthusiast took his old garage door and turned it into a beautiful dining room table!
The first thing that he did was use part of the door to make a workbench, but there was still quite a large chunk left over for the dining room table project. He sanded off all of the dirt, paint and grime from the door and then put it on beautiful, handcrafted farmhouse table legs.
You will be amazed with what he was able to accomplish and you can do it as well, when you have an old garage door available.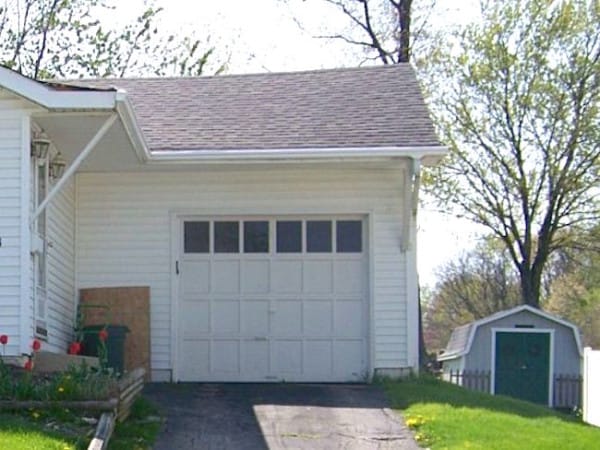 When this DIY enthusiast replaced his old garage door with a newer aluminum garage door, he didn't want to throw the wooden door away. He knew that the pine could be used for something in the household.
When he repurposed one of the door panels as a workbench, he came up with a plan so that he could use the rest of the door and turn it into a dining table.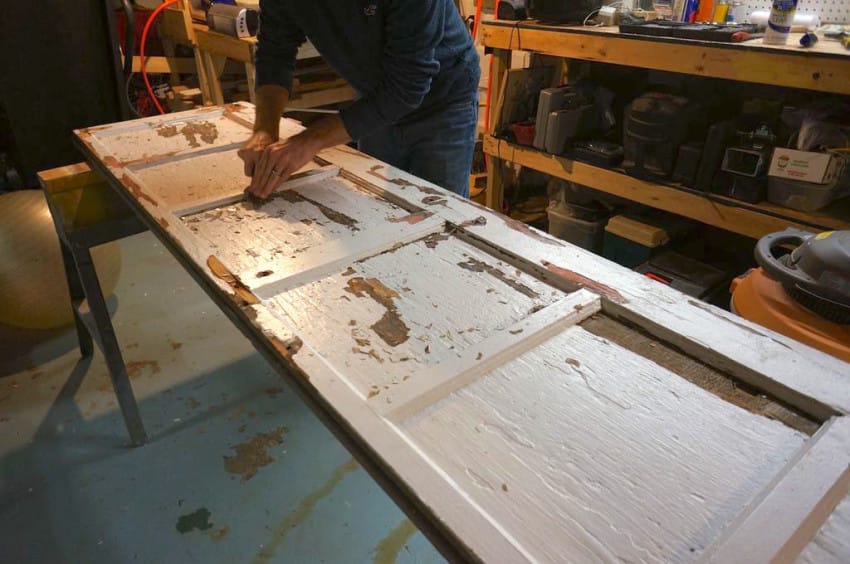 The first thing he did was to clean the door thoroughly. He knew the people would be eating from this table, so he stripped off all of the years of dirt and grime.
He then sanded it down to bare wood.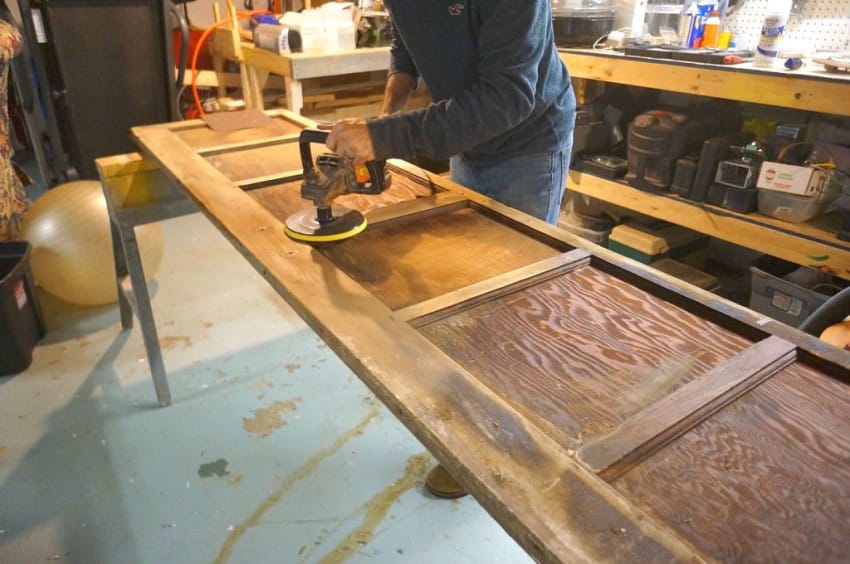 Although he did a lot of sanding on the door, he made sure that he kept the surface level.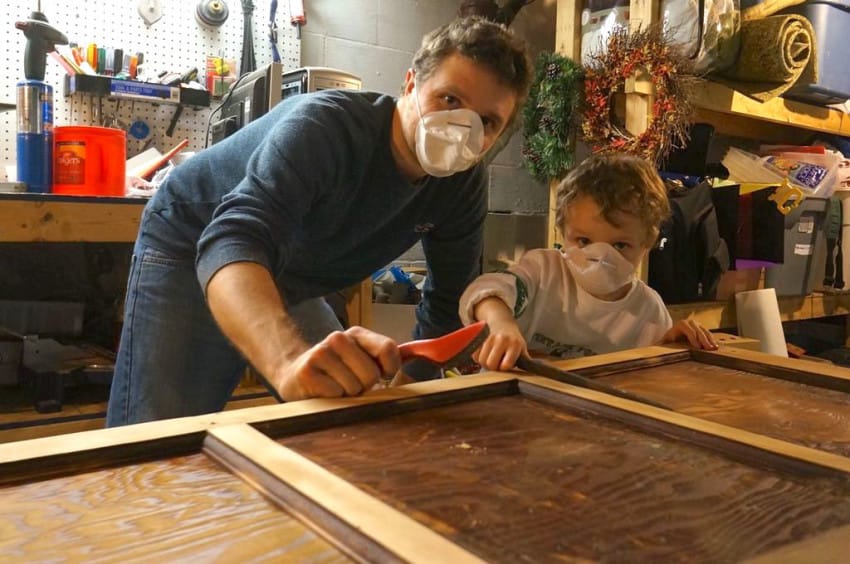 His little helper was there for the project as well.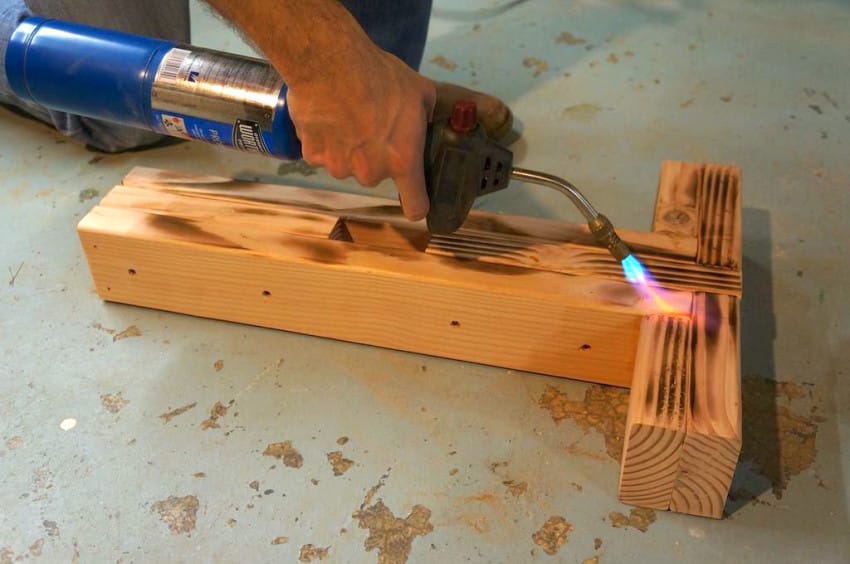 After sanding down the tabletop, he turned his attention toward the legs of the table. His wife suggested that he build a pair of farmhouse table legs, so he used red pine, because it worked well with the garage door panel wood.
He gave them a weathered look using a torch. This can be a tricky process, so make sure you take the proper safety precautions.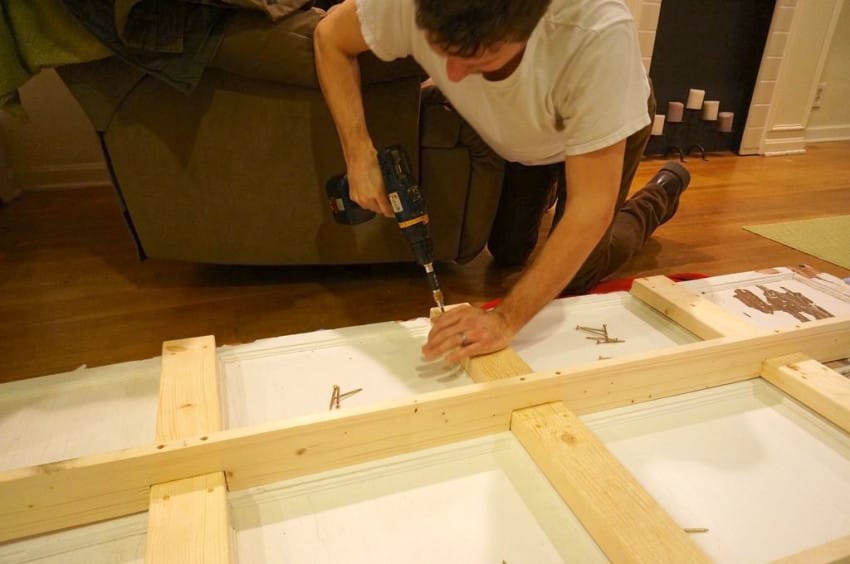 He built a structural frame to ensure that it could stand up to any weight that was put onto it.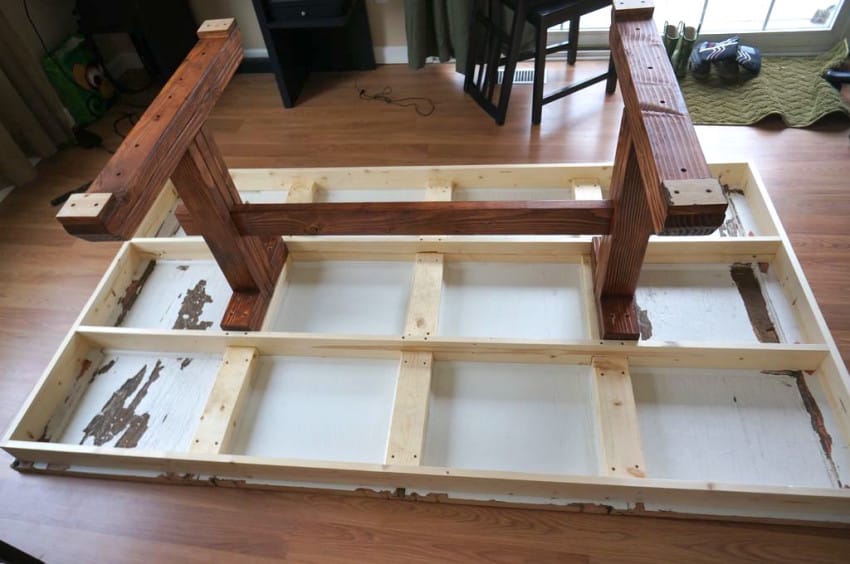 After the frame and legs were in place, it was time to flip the table over and do the epoxy pour.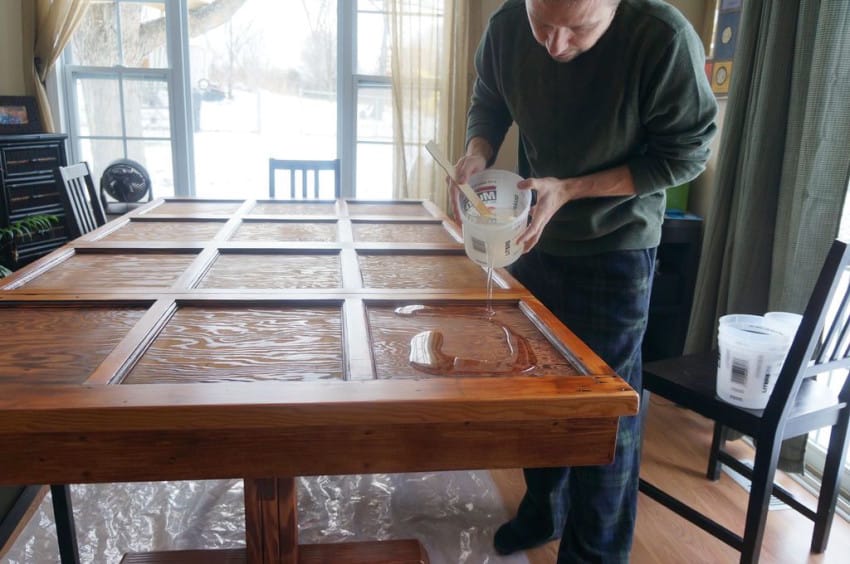 He very carefully filled each recessed panel area with clear epoxy and then covered the tabletop with a fine layer of epoxy to level it.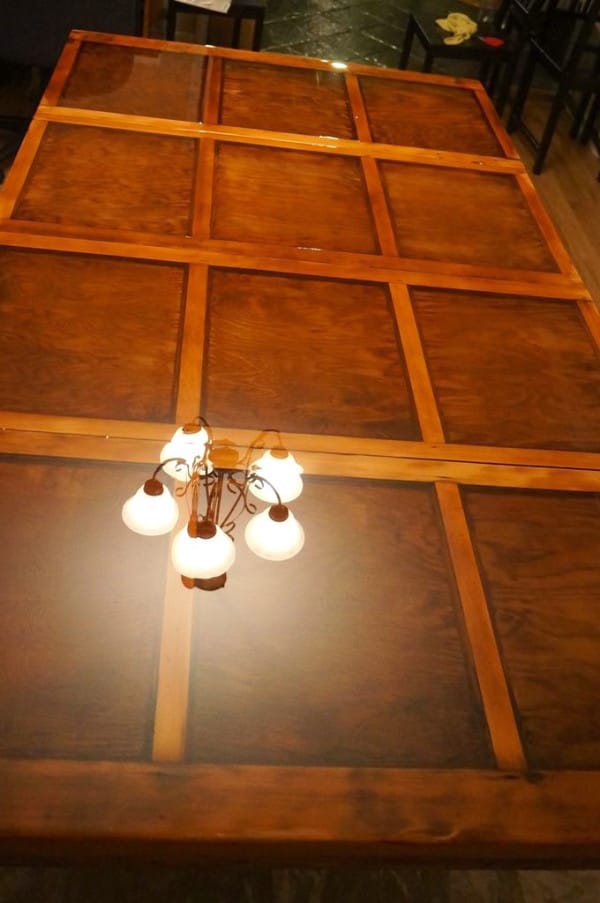 After it dried, it really showcased the beauty of the red pine.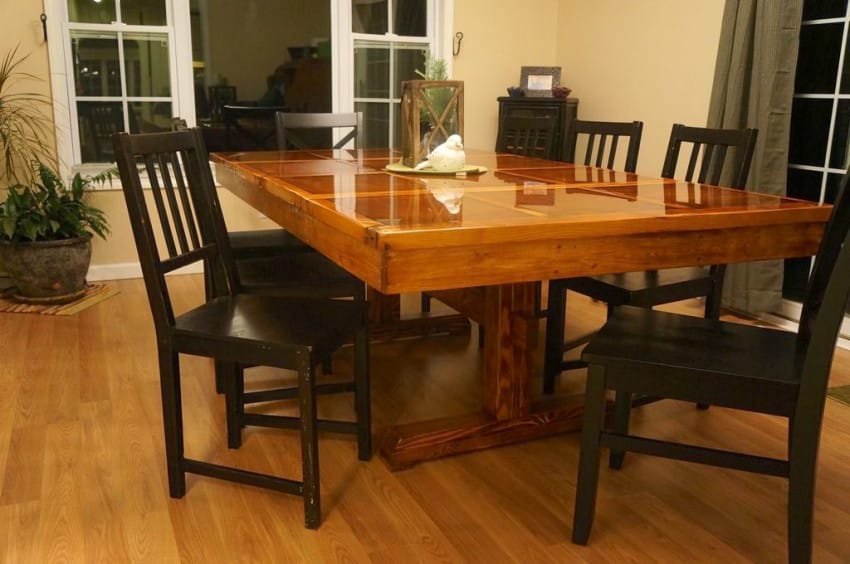 Using something that many of us would've tossed to the curb, he created a beautiful dining room table.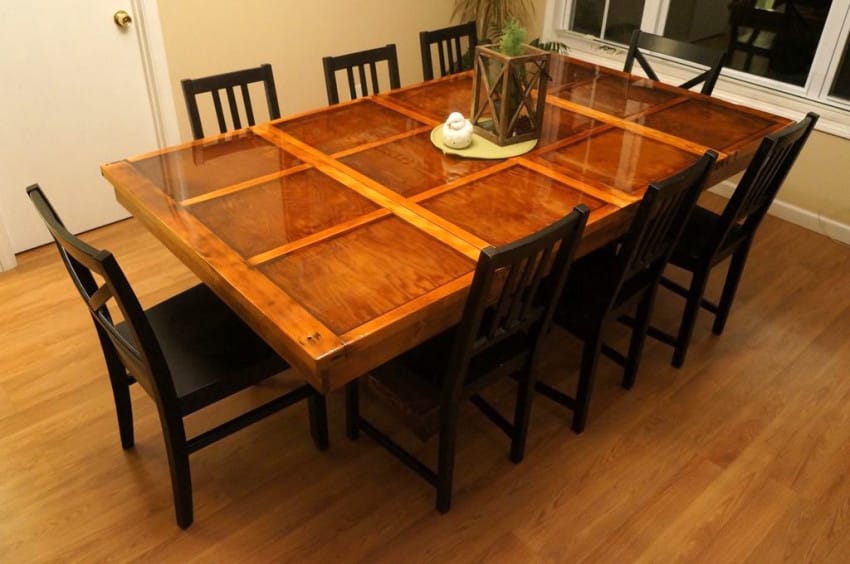 Via: Little Things
Be sure to share this with your friends on Facebook