Going on a trip can be a lot of fun and even if you are going on a business trip, getting to new surroundings can still be enjoyable. The one problem with traveling that many of us experience, however, is making sure that we pack in such a way that we stay organized.
If you have a difficulty with staying organized on a trip, you will absolutely love this project. It involves using a washcloth toiletry case that is so convenient, you will never travel without one again.
The first thing you want to do is to gather the items you need for the project. Quite simply, all you need is a strip of ribbon, a washcloth and a needle with thread.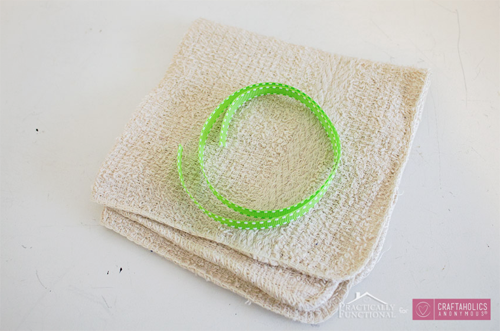 Fold the washcloth in half. If it looks as if it is not going to be large enough for everything you need, you can also use a larger towel.
Sew straight lines on both ends of the fold to turn the towel into a single pocket.
Continue to sew straight lines to divide a large pocket into smaller sections. The lines can be anywhere from 3 to 4 inches apart. If you want to add some fun to it, use a plain colored washcloth and some colored thread.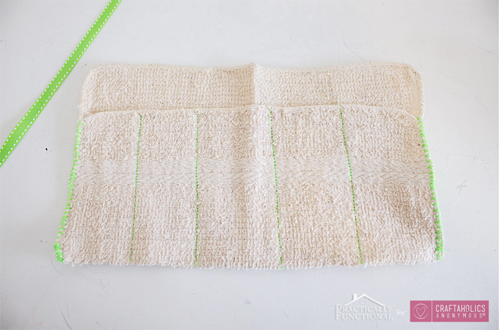 Now you will want to add the ribbon to the washcloth. Sew it sideways along on the outer edges of the cloth approximately halfway up the side of the pocket. This ribbon is used to keep the towel from unrolling once it is ready for packing.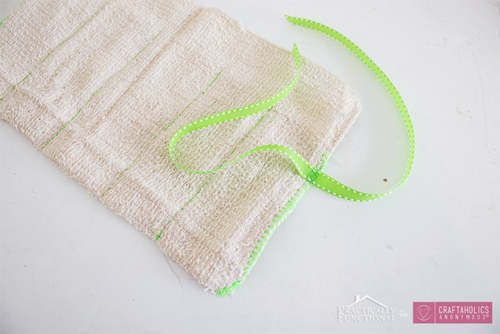 All that is left to do at this point is to add all of your toiletries to your newly constructed toiletry bag. Right before you leave for your trip, make sure to pack your bathroom supplies as well.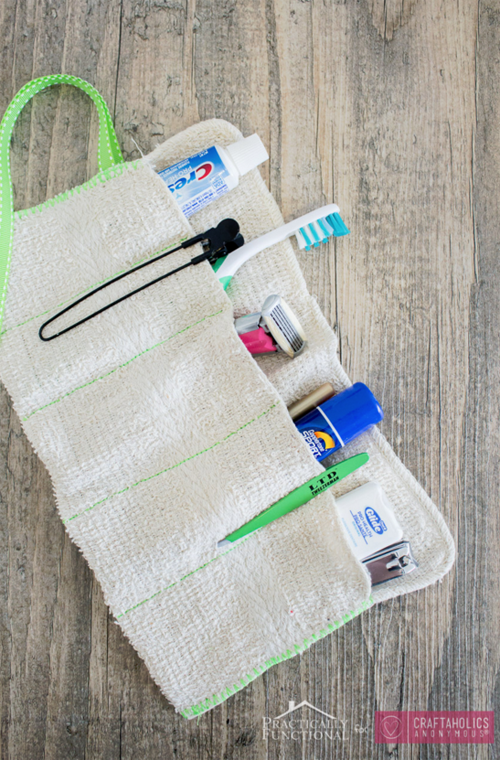 After you have everything in the pouches, roll the washcloth and tie the ribbon. It is now easy to stow away in your luggage and compact enough that it will not take a lot of room. Best of all, when you get home from your trip, simply toss the washcloth in the laundry and it will be ready for your next venture.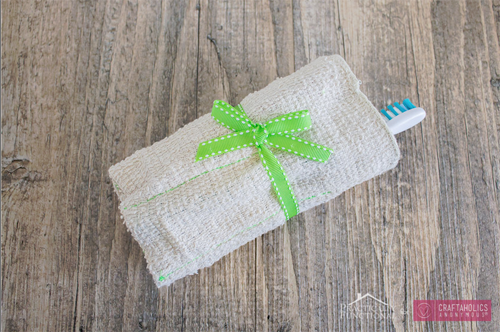 Be sure to share this idea with others on Facebook